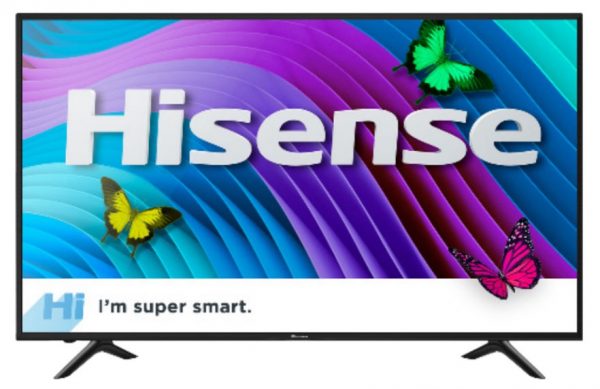 Hisense has announced several new 4k TV models ranging in screen size from 43-inches to 65-inches. All of the new UHD TVs display true 2160p video resolution and support HDR (High Dynamic Range) for enhanced color. Other features include a 4k Media Player software, dbx-tv audio, UHD upscaling of non-4k content, and Smart TV software with built-in apps and web browser.
But there are some features in the higher-end Hisense 4k TVs that aren't found in the cheaper models. The H9D and H9D Plus ULED series include Wide Color Gamut, Local Dimming, wireless digital audio, and Motion Rate of at least 240 Hz. The more expensive H9D Plus series takes refresh rate further with 480 Hz Motion Rate in the 65″ model.
The Hisense H9D series is priced at $899 (55″) and $1,299 (65"), while the H9D Plus series is priced at $1,299 (55") and $1,999 (65").
If you're looking to spend a little less money, the H7D and H6D are priced considerably lower than the H9D and H9D Plus (although all the Hisense models are relatively inexpensive for 4k TVs with HDR). The H7D models are priced at $399 (43″), $499 (50″), and $549 (55″).
The HD6 series is the least expensive of the new line, and still support HDR, priced at $348 (43″), $398.00 (50″), $468.00 (55″) and $828.00 (65″).