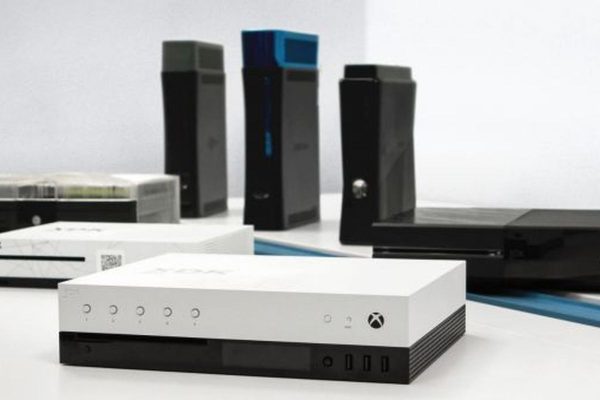 In just a couple of months at E3 2017, Microsoft is going to formally reveal their upgraded take on the Xbox One that has thus far been referred to as Project Scorpio. Even though Microsoft has yet to officially unveil Project Scorpio, we still know quite a bit about the console.
We know that's it powerful. It's so powerful, in fact, that it can comfortably be referred to as the most powerful system ever made. We know that developers who have programmed for it thus far are amazed by its potential. We know that it will not only make Xbox One games look better, but will apparently even be able to greatly improve the performance of Xbox 360 titles. We even know that Project Scorpio is going to be the first console to allow for true 4K streaming and recording right out of the box.
Most importantly, we know enough about Project Scorpio to know that it should have been the next Xbox.
Head of Xbox Phil Spencer had previously noted that Microsoft planned to release Project Scorpio – or an equivalent 4K Xbox upgrade – sometime last year. That plan changed when Microsoft's design of the console grew more ambitious. The company wanted to make sure the technology they required was readily available.
So what is Microsoft hoping to achieve, then, with Project Scorpio? Microsoft has acknowledged that they intend for Project Scorpio to be a console for technological purists. They're aiming to appeal to the most hardcore group of gamers who demand the most powerful console possible.
The fact is that Microsoft could have released that console last year. Not quite as powerful of a console as Project Scorpio is shaping up to be, but an upgraded take on the Xbox One that would still appeal to that crowd.
That they didn't release a console at that time seems to suggest that Microsoft is secretly hoping Project Scorpio will generate so much hype that it will appeal to a much broader group of gamers. Perhaps a big enough group to help the Xbox brand surpass the PlayStation's sales.
However, Microsoft has to know that the Xbox One, Xbox One S, and Project Scorpio combined will never match the total sales of the PlayStation 4. Such an occurrence would require nothing short of a market miracle.
Why, then, did Microsoft not simply devote the additional time and resources they put into Project Scorpio and use them to create the next Xbox?
You may say that Microsoft didn't want to alienate their consumer base by releasing a new console so soon, but if Sony is planning on releasing a new PlayStation in the next couple of years, as it seems they are planning to do, then Microsoft is going to be in an even more awkward position when they have to justify releasing a new console just a year after their much-hyped super system hit the shelves.
If Project Scorpio had been the next Xbox, Microsoft could have dictated the terms of gaming's next generation. As it stands, they're putting themselves in a position where they'll be forced to play catch-up for the next couple of years and possibly beyond.