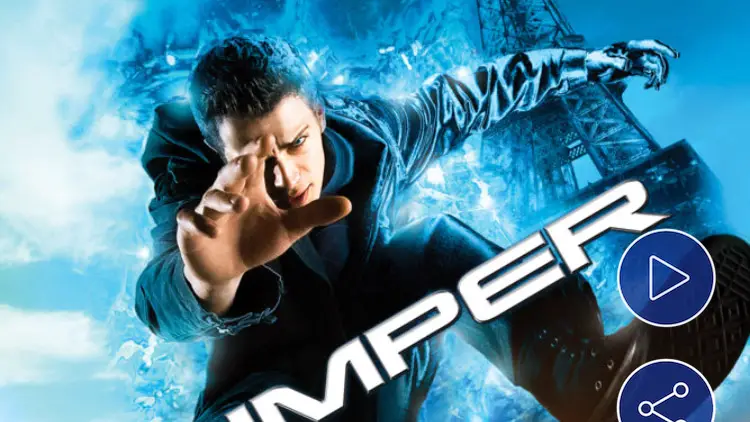 The sci-fi action film Jumper (2008) is just $4.99 to purchase in HD from iTunes today. Normally priced at $9.99 (HD) or $4.99 (SD), Jumper can be downloaded in 1080p or streamed in 720p from Apple. The Full HD 1080p download size is 3.41GB, while the 720p file is 3.07GB. Audio is offered in English Dolby 5.1 with Closed Captioning.
There are no iTunes Extras included with this purchase.
Although this is a special price from 20th Century Fox and Apple, you don't have to be an Apple user to take advantage. As we mentioned before, iTunes is supported on both Windows PCs just as well as on Apple OSX and iOS devices.
Jumper stars Hayden Christensen, Jamie Bell, and Samuel L. Jackson about a teenager with teleportation abilities. The film was directed by Doug Liman with screenplay based on the novel by Steven Gould. The film was nominated for Best Science Fiction Film from the Saturn Award.