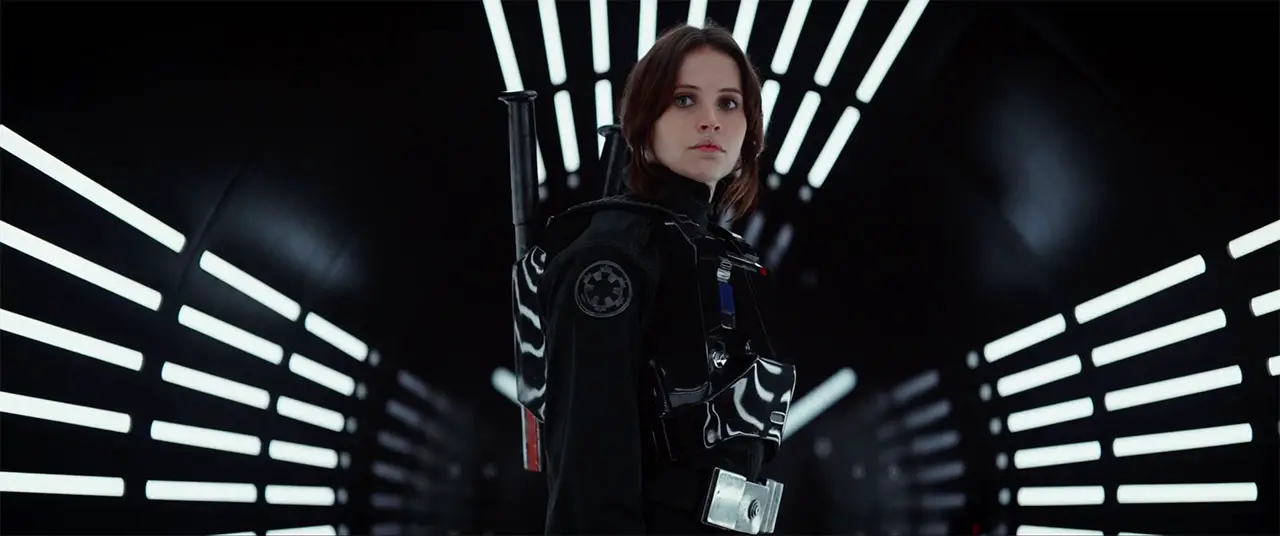 Late yesterday Disney made a surprise press announcement that Rogue One: A Star Wars Story is slated for a sequel. The news comes even though director Gareth Edwards left 'Rogue One' in a state in which it could have easily been a one-off, especially given the [Spoiler Alert) the demise of most of the story's main characters at the Battle of Scarif.
But while Rogue One: A Star Wars Story may have been an experiment for Disney and Lucasfilm (testing the waters outside of the Skywalker fulcrum, the title made $1B at the box office, which means anyone who we thought perished in Rogue One may live to fight another day — at least long enough for a part two.
Disney confirmed in their press release Jyn Erso & Cassian Andor will return in the Rogue One sequel, which attendees at the Star Wars Celebration 2017 might get a sneak preview of. But in terms of remaining characters that's all we know for now.
There is no theatrical release date set yet for the sequel, but one might expect it to premiere in between the main Star Wars films that are currently scheduled two years apart. Here are the official words from Disney:
The Rebellion continues! StarWars.com is pleased to announce that development has begun on a Rogue One sequel. The Star Wars story team isn't ready to share exactly what they have in store or when the Rogue One sequel will arrive in theaters but fans attending Star Wars Celebration 2017 might keep their eyes peeled for an early tease!

But… we can confirm that Felicity Jones and Diego Luna will reprise their roles as Jyn Erso and Cassian Andor!

The untitled Rogue One sequel joins an exciting slate of new adventures in the Galaxy Far, Far Away coming to fans in the coming years. We can't wait to share more info with you.

StarWars.com. All Star Wars, all the time.