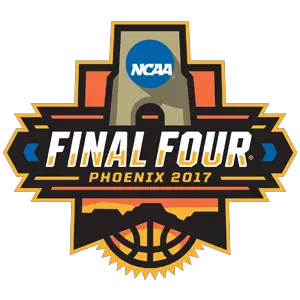 Today both games of the Final Four NCAA Men's Basketball teams will take place, with the No. 1 seed Gonzaga Bulldogs playing the No. 7 seed South Carolina Gamecocks for a chance to win it all. That game is followed by the No. 1 seed North Carolina Tar Heels hosting the No. 3 seed Oregon Ducks.
While much of the celebrations and Final Four Fan Fest will take place in downtown Phoenix and nearby, the main events will be held at University of Phoenix Stadium in Glendale, AZ. It's the first time Arizona has hosted the Final Four, and the first in the West since 1995.
On traditional television the Final Four and National Championship game will be broadcast on CBS. If you're away from your TV, the games can also be streamed directly from the NCAA website on supporting smartphones, tablets, PCs and other connected devices. See the direct links below.
Final Four
Saturday, April 1, 2017
6:09 p.m. ET, CBS: No. 1 Gonzaga vs. No. 7 South Carolina (NCAA Live Stream)
8:49 p.m. ET, CBS: No. 1 North Carolina vs. No. 3 Oregon (NCAA Live Stream)
National Championship Game
Monday, April 3, 2017
9 p.m. ET, CBS: No. 1 North Carolina vs. No. 1 Gonzaga (NCAA Live Stream)