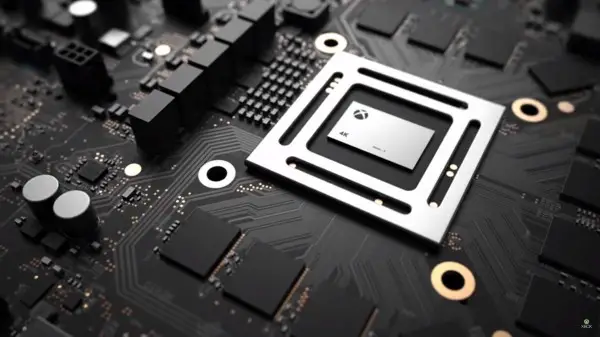 Microsoft is touting Project Scorpio as a true 4K gaming system, but so far, that statement has only meant that it will be able to render games in native 4K with no upscaling required. However, recent rumors suggest that Scorpio's 4K capabilities are going to extend well beyond a simple resolution upgrade.
Sources within Microsoft have claimed that Project Scorpio is going to be to stream and record gameplay at 2160p resolution at 60 frames-per-second. This would make it the only console on the market that is capable of native 4K streaming and recording.
To really appreciate how much of an upgrade these rumored specs are, however, you have to consider that the Xbox One S can only record and stream at 720p resolution at 30 frames-per-second.
If this report is accurate, it's huge news for YouTubers and other online content creators who are slow to utilize the 4K options that video hosting websites are starting to offer. Of course, part of the reason why these content creators are slow to switch over is because there aren't that many games which benefit from the full 4K capture and because 4K capture equipment can be very expensive.
How expensive? Well, if you're looking for a respectable 4K capture card, it's going to run you somewhere in the $400-$500 range. Of course, you can easily spend even more than that if you're going for a top-tier professional set-up.
That's the other thing that makes this announcement so fascinating. If Project Scorpio is capable of native 4K capturing, then does that mean that we should expect Project Scorpio's price to be well above the $400 range?
Perhaps, but it's likely that Microsoft will not add-on the full price of 4K capture hardware to Project Scorpio. While a $400 plus price point for Project Scorpio is likely, you should expect Microsoft to treat Scorpio as a highly capable 4K machine with an entry point price tag.
Of course, we should know everything about the Project Scorpio by the time that Microsoft has finished their E3 2017 press conference in June.