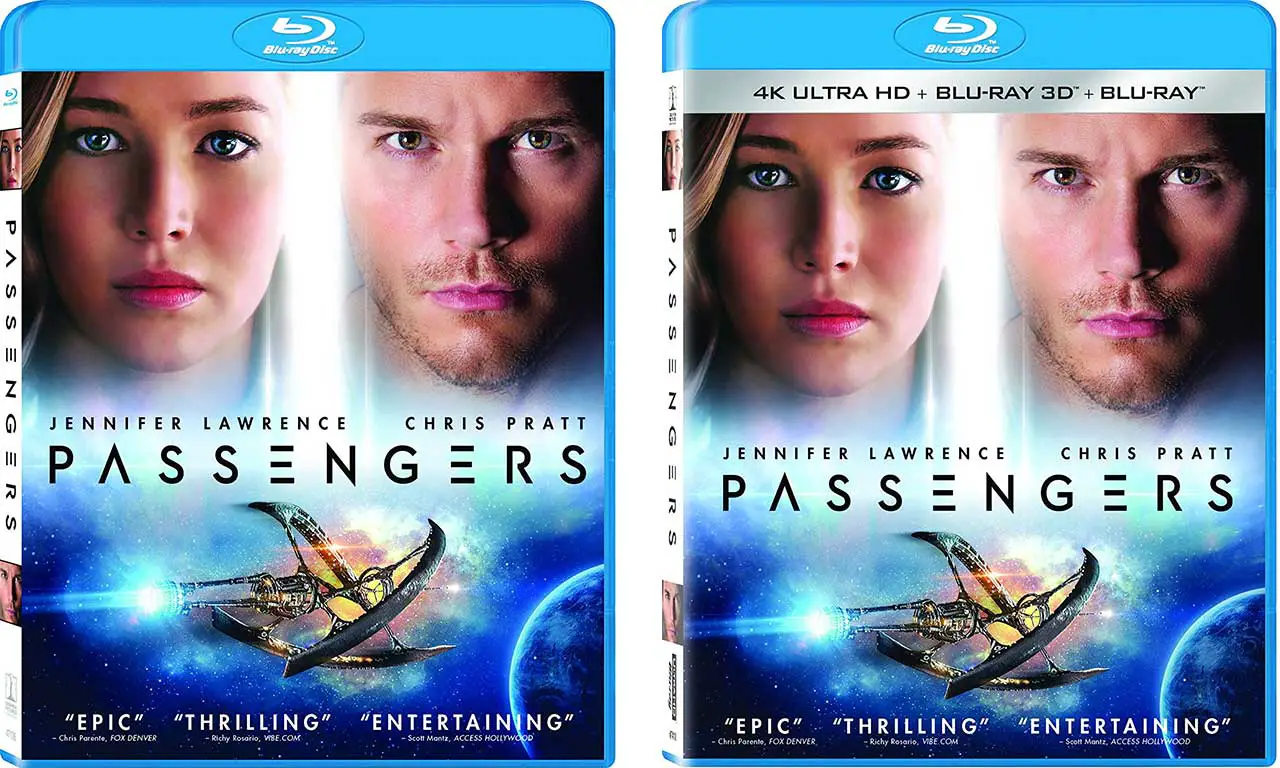 Oscar-nominated romantic sci-fi Passengers will release to Blu-ray, 4k Ultra HD Blu-ray, and DVD on March 14, 2017. The film is currently available to pre-order, priced at $24.99 (Blu-ray), $29.99 (4k Blu-ray) and DVD ($19.99).
On Blu-ray, it looks like Sony Pictures Home Entertainment is releasing a 1-disc edition with Digital HD copy, and a 3-disc edition with 4k Ultra HD Blu-ray, 3D Blu-ray, Blu-ray Disc, and Digital HD copies. If the difference between the 1-disc and 3-disc editions is only $5, it's a no brainer which version to purchase.
Best Buy has an exclusive Passengers Steelbook edition planned with Blu-ray and 4k Ultra HD Blu-ray copies, and Target has an exclusive edition with bonus content including a behind the scenes featurette "A Journey To the Stars: The Making of Passengers."
Passengers on Ultra HD Blu-ray is formatted in 2160p at 2.39:1 widescreen aspect ratio with HDR (High Dynamic Range) color. English audio features an immersive Dolby Atmos soundtrack backwards compatible with Dolby TrueHD 7.1.
Bonus features include the featurettes "Space On Screen" and "On the Set with Chris Pratt," deleted scenes, and a first look at the "Passengers Awakening VR" experience.
Passengers has been nominated for two Oscars including Best Achievement in Music Written for Motion Pictures, Original Score (Thomas Newman) and Best Achievement in Production Design (Guy Hendrix Dyas,Gene Serdena).
[Note: Updated with bonus details and disc format.]