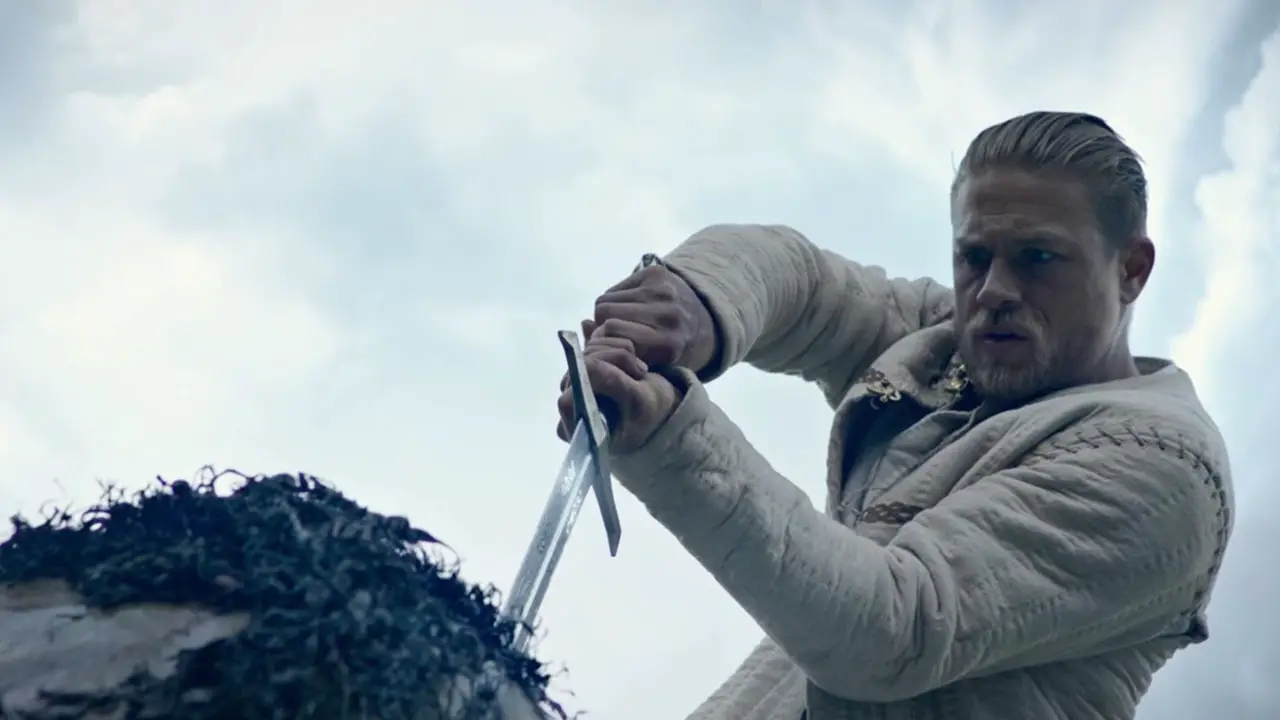 Warner Bros. Pictures has released the first official trailer for "King Arthur: Legend of the Sword" from director Guy Ritchie. The film offers a new take of the mythological figure Arthur who ruled the kingdom of Camelot and the Knights of the Round Table.
As well as directing, Ritchie also co-wrote the screenplay based on the story by David Dobkin and Joby Harold.
Charlie Hunnam ("Sons of Anarchy"), Katie McGrath ("Jurassic World"), and Oscar-nominated Jude Law ("Cold Mountain" "The Talented Mr. Ripley") star in the film.
The two-minute official trailer is backed by classic Led Zeppelin (uncredited).
"King Arthur: Legend of the Sword" will be released to theaters in the US, including RealD 3D cinemas, on May 12, 2017.
From Warner Bros.
When the child Arthur's father is murdered, Vortigern (Jude Law), Arthur's uncle, seizes the crown. Robbed of his birthright and with no idea who he truly is, Arthur comes up the hard way in the back alleys of the city. But once he pulls the sword from the stone, his life is turned upside down and he is forced to acknowledge his true legacy…whether he likes it or not.