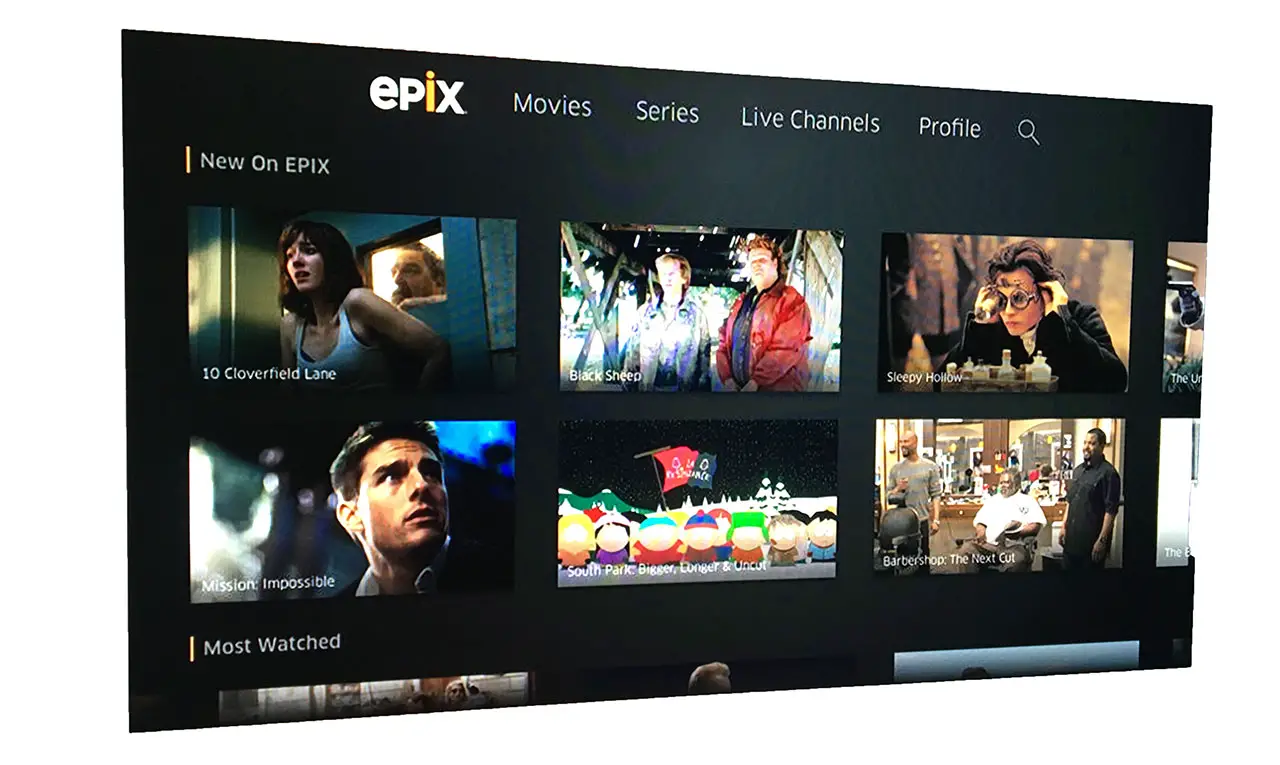 The EPIX app channel has finally launched for Apple TV, years after being available on other devices such as Roku, Xbox, Chromecast, PlayStation and Android TV. The app channel is a free download, but users need to be subscribed to EPIX through a TV service provider to access content. Subscription rates vary depending on service.
EPIX is also available on Apple iOS iPad and iPhone devices, with additional features such as downloads, 3D Touch, and multi-tasking/picture-in-picture integration.
Blockbuster movies currently on EPIX include 10 Cloverfield Lane, 13 Hours: The Secret Soldiers of Benghazi, The Hunger Games, and Star Trek, among others. They've also bundled film franchises like the Bond Collection, Friday the 13th Collection, and the Indiana Jones Collection.
In addition to movies, EPIX programs original series such as Berlin Station and the Golden Globe nominated Graves, original documentaries such as America Divided, and music and comedy acts from artists like Katy Perry, Louis CK, Wanda Sykes.
Available in over 50 million homes nationwide, EPIX is a joint venture between Viacom Inc., its Paramount Pictures unit, Lionsgate and Metro-Goldwyn-Mayer Studios Inc. (MGM).
"EPIX was created in anticipation of the digital revolution, launching with more content across more devices than any other network," said Mark Greenberg, President and CEO of EPIX.
Other premium channels on Apple TV include HBO, Showtime, and Hulu, among others. Here's a list of available channels on Apple TV.