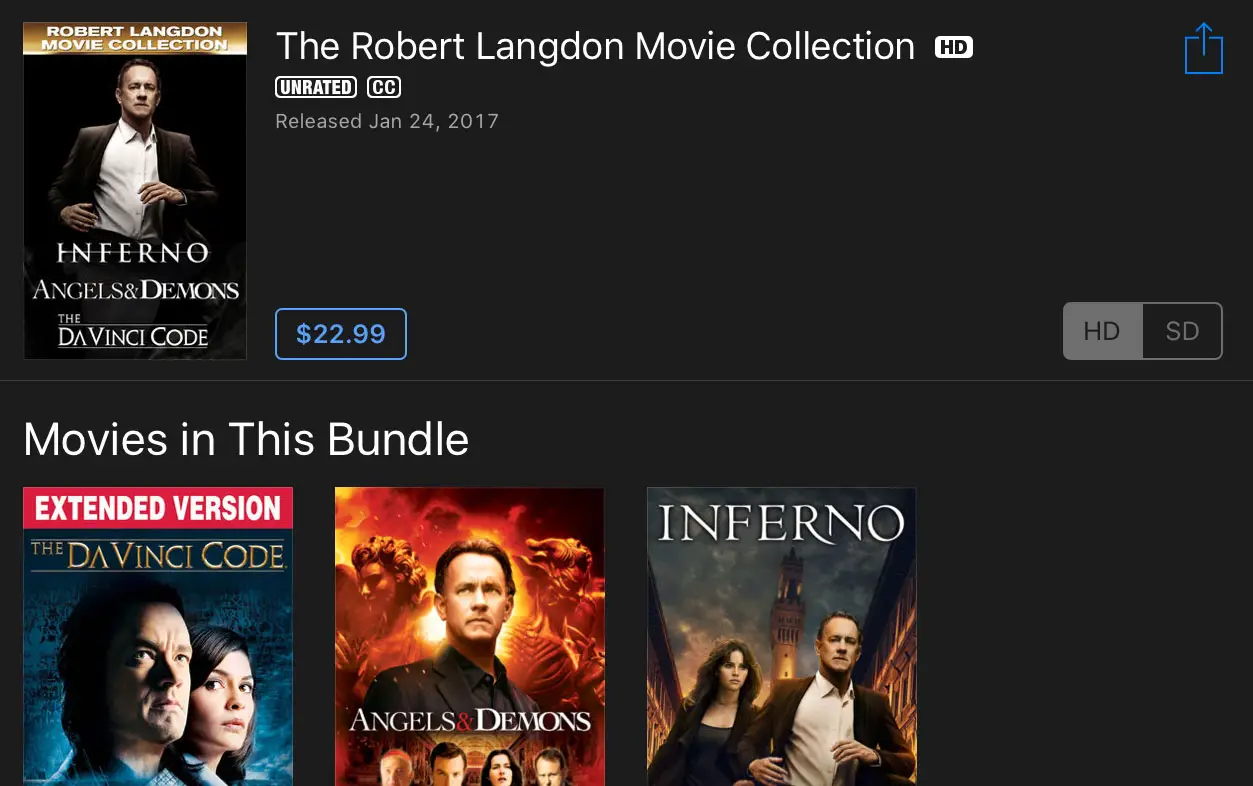 The newest Robert Langdon film Inferno has just been released to Blu-ray and Digital HD, but before you buy either format check out this discounted bundle from Apple iTunes.
The Robert Langdon Movie Collection contains all three films from the series: The DaVinci Code (2006), Angels & Demons (2209), and Inferno (2016), with The DaVinci Code being the Unrated Extended Cut of the film.
From iTunes, all three films can be purchased in a bundle for $22.99. That's a pretty good price considering Inferno alone is selling for $22.99 on Blu-ray and $14.99 for Digital HD.
The Digital HD editions can be streamed in 720p or downloaded in 1080p from iTunes, with audio available in Dolby 5.1 surround sound.
Each of the films also include iTunes Extras, with making of the film featurettes, cast profiles and more.