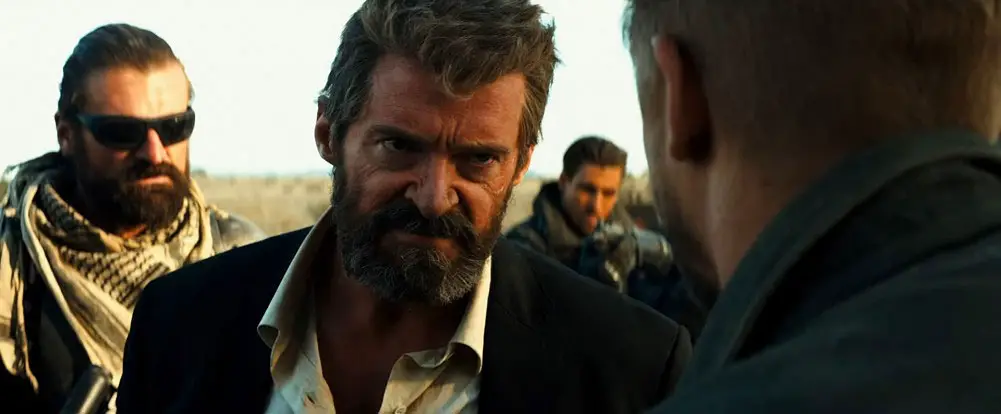 20th Century Fox has released the second official trailer for Logan starring Hugh Jackman. In this new video that extends over two minutes, more footage is revealed of the young mutant Laura Kinney (aka X-23) played by Dafne Keen.
Just eight hours after uploading to YouTube, the trailer has received over 1 million views on 20th Century Fox's channel alone. The first trailer has received over 17 million views since its release date back in October, 2016.
Along with Hugh Jackman and Dafne Keen, Golden-globe nominated Patrick Stewart returns to play Professor X. Other credited cast members include Stephen Merchant as Caliban, Richard E. Grant as Dr. Zander Rice, and Boyd Holbrook as the cyborg Donald Pierce.
Logan was directed by James Mangold (The Wolverine), with screenplay written by David James Kelly and Michael Green. The film will hit theaters in the US, including Premium Large Format and IMAX cinemas, on March 3, 2017.
Synopsis:
In the near future, a weary Logan cares for an ailing Professor X in a hideout on the Mexican border. But Logan's attempts to hide from the world and his legacy are up-ended when a young mutant arrives, being pursued by dark forces.