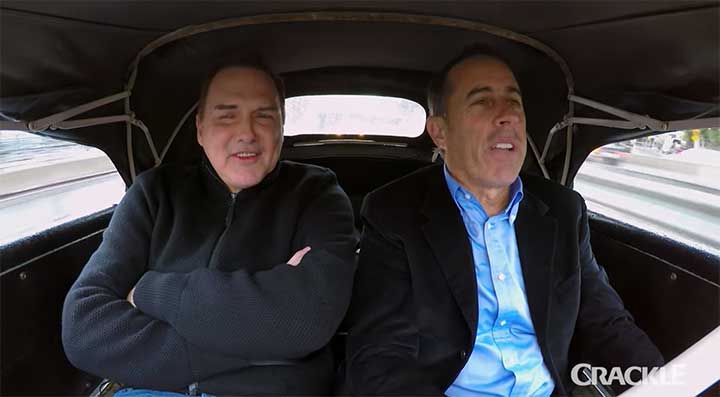 If you've never heard of Jerry Seinfeld's show "Comedians in Cars Getting Coffee," well, it's not like the series can be found on traditional TV. The show has only been distributed on Sony's streaming service Crackle since launching in 2012 (although you can catch some promotional clips on YouTube and other services).
But later this year, new episodes of the series, as well as almost 60 previous episodes, will move to Netflix.
As reported by Variety, the series has been booked for 24 episodes to begin launching on Netflix in late 2017 and into 2018. No word on whether seasons of "Comedians in Cars Getting Coffee" will be launched in their entirety or sequentially. But our guess is a number of episodes will be launched simultaneously.
Variety also reported Seinfeld and Netflix have agreed upon two new stand-up comedy specials that will be exclusive to the online service.
"I am really quite charged up to be moving there, said Seinfeld about the announcement. He noted that when he first started thinking about "Comedians in Cars Getting Coffee" Netflix's core business was DVDs-by-mail.