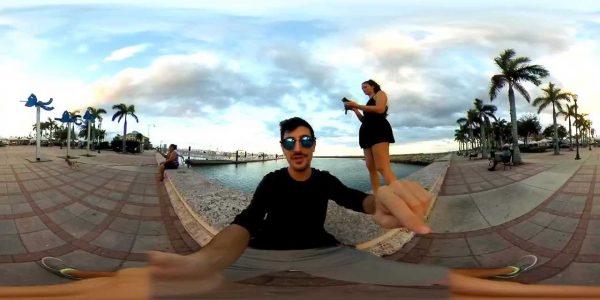 Today, Twitter's Periscope made its first 360-degree live stream from user @Alexpettitt. The web broadcast was taken at sunset in Florida with Twitter personality @brandee_anthony.
For now, the 360 broadcast privileges are only enabled for select "well-known personalities" and partners, but Periscope's announcement said the feature will start rolling out to more users in the coming weeks.
However, anyone on Twitter or Periscope can view the 360-degree live streams, which are marked with a LIVE 360 badge.
To view 360 degrees, users can change their point of view by moving their phone around, tapping and dragging on the screen, or clicking and dragging within a web browser on a PC.
"We've always said that joining a broadcast is like stepping into someone else's shoes and seeing the world through their eyes. Today, we're introducing a more immersive way to experience those moments — with live 360 video," said Team Periscope.
Those who want to join the waitlist can fill out this Google Doc from Periscope360.
Source: Periscope