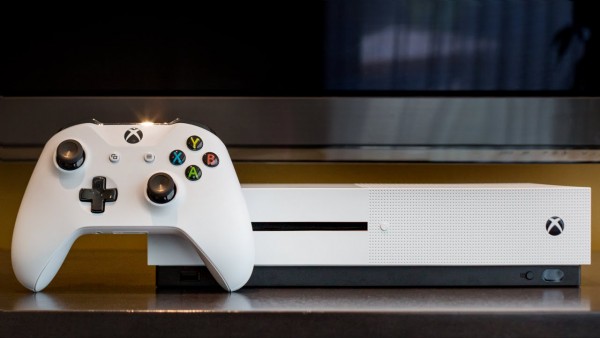 There has never been a better time to own an Xbox One.
Between the launch of the Xbox One S (the best piece of gaming hardware released this year), an E3 presentation that finally found a nice balance between actual game footage and hype, a stable of compelling software releases, and exciting programs such as an expanded backward compatibility initiative, this was the banner year for the Xbox brand that Microsoft has been dreaming of.
It's just a shame that it wasn't quite good enough.
The Xbox One S may very well be the best console on the market from a price vs. performance perspective, but it's not the kind of console that will turn Microsoft's fortunes around. The Xbox One S is the console that Microsoft should have released from the very start. It's sleek, it's powerful, and it's not weighed down by bloat like the Kinect.
Had Microsoft released that system in 2013, they might very well have turned the current console sales race into a photo finish. They didn't, though, so it isn't. Sony's 10-20 million unit lead is not going anywhere. Realistically, you could even argue that there's no way that Microsoft could have expected to close that gap within a calendar year.
That gap is still a problem, though, because it continues to swallow the company's best efforts. If you were to weigh the quality of Xbox's exclusive 2016 games against PS4's exclusive 2016 games, you'll that they're about even with a few degrees of variation based on preference. Factor in some of the intangibles, like the aforementioned backward compatibility system and the quality of the free games Microsoft offers, and you could even argue that Microsoft had more to offer in that department as well.
Despite all this, the best Microsoft can hope for is to be able to confidently say that they did the best they could. Even if the Xbox One S is a steal at $250 (a price it regularly goes for when there is a sale), the number of people that would rather spend that money on the system rather than on PS4 Pro, Nintendo Switch, Project Scorpio, or even something like a 4K television grows a little smaller each month.
It's not accurate to say that everyone who wants an Xbox One already owns one, but it is starting to feel like Microsoft is putting their best foot forward at a time when they don't have anywhere to go.
The sad truth is that there isn't an immediate solution in sight. Still, it was a great year to be an Xbox fan, and that has to count for something.