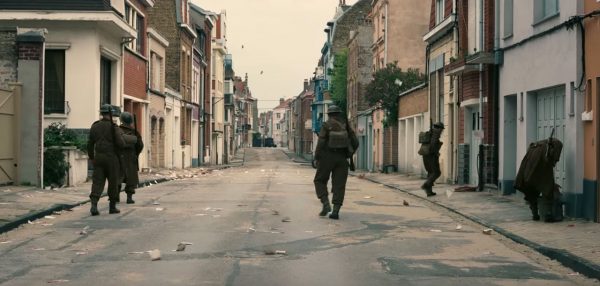 Warner Bros. Pictures has released the first official trailer for Dunkirk starring 5-time Oscar nominee Kenneth Branagh, Oscar-nominated Tom Hardy (The Revenant), and Oscar-winner Mark Rylance (Bridge of Spies).
The trailer is being mislabeled by some outlets (including IMDB) as Trailer #2, most likely because it follows the "Dunkirk Announcement" video released in August. But that "teaser" trailer was just one minute long. This new trailer is twice as long at over two minutes.
In Dunkirk, allied soldiers from Belgium, the British Empire, Canada and France are surrounded by the German army during World War II.
The film, written and directed by Christopher Nolan (Interstellar, The Dark Knight Trilogy), began shooting back in May of this year at locations in Holland, the UK and Los Angeles.
Dunkirk will release to theaters on July 21, 2017, with special screenings in 35mm, 70mm, and IMAX film.