If you're an Amazon Prime subscriber you may already be up to date with the newest titles available in 4k, but if not we thought it was about time to let you know what new series are available for viewing in Ultra HD.
In addition, most of these shows will stream with High Dynamic Range in color on 4k TVs that support Dolby Vision or HDR10 — the two HDR formats that are the current industry standards.
To learn more about streaming in 4k on Amazon read this article, or, check out How to Stream 4k Ultra HD with HDR for information on watching HDR content over the internet.
Good Girls Revolt (Season 1) – w/HDR
"Good Girls Revolt" is about a group of young female researchers in 1969 working at "News of the Week" where they are treated unfairly because of their sex. They revolt against the system, causing controversy in their lives and work place. Rated TV-MA
Goliath (Season 1) – w/HDR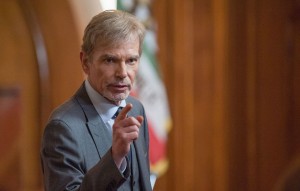 Billy Bob Thornton and William Hurt star in this 8-episode series drama about an ambulance-chasing lawyer named Billy McBride who lands a case that could salvage his reputation ruined by the firm that fired him. Rated TV-MA
Crisis in Six Scenes (Season 1)
Woody Allen created this 6-episode series that stars pop sensation Miley Cyrus along with Elaine May, John Magaro, and Rachel Brosnahan. The narrative takes place in the 1960's when a middle class suburban family has their lives turned upside down by a visitor from the past. Rated TV-MA
Fleabag (Season 1) – w/HDR
Award-winning playwright Phoebe Waller-Bridge stars in this rated mature show in which her character "Fleabag" tries to find her way in modern London while facing multiple emotional challenges. Rated TV-MA
The Kicks (Season 1)
In this 10-episode season from Amazon Studios actress Sixx Orange stars as Devin Burke, a star soccer player on her team until her family moves to California where her new team needs a leader to reverse a losing streak. Rated TV-G
One Mississippi (Season 1) – w/HDR
Comedian Tig Notaro created and stars in this 7-episode, semi-autobiographical series from Amazon in which she returns to her home town after receiving a double mastectomy and getting treated with chemotherapy. Rated TV-MA
Red Oaks (Season 2) – w/HDR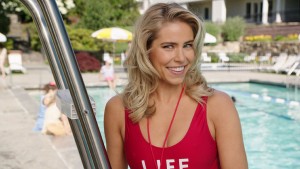 One of the first shows on Amazon to stream in 4k with HDR, "Red Oaks" returns for a second season starring Craig Roberts, Alexandra Socha, Ennis Esmer Jennifer Grey, and Paul Reiser. Rated TV-MA
The Last Tycoon (Episode 1) – w/HDR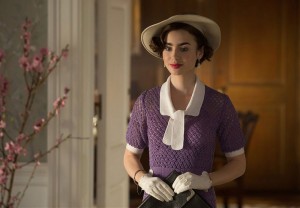 They've only got one episode of "The Last Tycoon" available but it's a good one. Based on F. Scott Fitzgerald's last work "The Last Tycoon" takes place during the Depression era and follows Hollywood's Golden Boy Monroe Stahr as he battles his mentor and boss Pat Brady for control of their movie studio. The series stars Matt Bomer, Kelsey Grammer, and Lily Collins. Rated TV-MA
Want more titles? Refer to our List of 4k Movies & TV Shows on Amazon for additional 4k and HDR content.