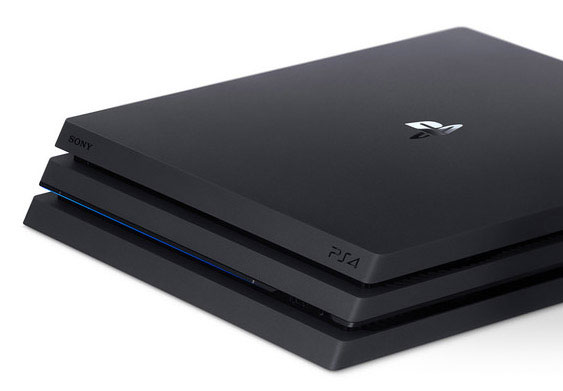 If you're buying a PlayStation 4 Pro or expecting to receive one for the holidays, the first thing you need to know is that the system does not support Ultra HD Blu-Ray as Sony's PlayStation division believes that streaming is a superior and more popular option.
Time will tell how right they are, but there's no denying that there are a lot of great 4K streaming options out there. If you're only interested in the very best, though, here are the 4K streaming apps you need most.
1. Netflix
If you're only looking to subscribe to one 4K streaming service, the best option is still Netflix. At least for now.
For $12 a month, you get access to the full Netflix library and select content available in Ultra HD. While the amount of available Ultra HD content isn't mindblowing, Netflix must be commended for their commitment to making sure original content streams in Ultra HD. Indeed, a recommendation for Netflix above all other Ultra HD options is basically a recommendation for the quality of their 4K offerings rather than the quantity.
Soon, however, they may be supplanted by one of these other options.
2. YouTube
It seems obvious enough that you would want to have YouTube on your PS4 Pro. After all, it is the world's most popular video uploading service.
The thing that some people forget is that YouTube is rapidly becoming a giant in the world of 4K content. In fact, there really is no other 4K streaming provider that rivals them from a pure content perspective. Granted, some of that content isn't up to part with what you'll find on premium services, but this is still your best bet when it comes to exploring what your 4K display is capable of.
3. PlayStation Video
As a rental service, the biggest downside to PlayStation Video is that it's going to set you back quite a bit if you use it regularly. TV episodes cost $4-$11, movies are about $8 to rent for a day, and movie purchases can cost up to $35. Ouch.
The reason they are so highly recommended, however, is that no other company really rivals what they are offering as far as selection goes. Even Amazon can't compete with the quality of PlayStation Video movie selection nor the quality of the service itself which streams smoother off less bandwidth. 4K movies can eat up your budget and storage space, but this is still the best rental and purchase option.
4. Ultraflix
Ultraflix is quite a ways off from becoming the Netflix of the 4K generation as they bill themselves to be, but they're rapidly becoming a more appealing option.
The main draw of Ultraflix is its 300 + hours of 4K streaming content available for either free or at a very reasonable rental price. The main drawback is that the majority of the content is documentaries and concerts. If Ultraflix can improve their selection, they may just be the best option for PlayStation Pro owners. That's a big if, however.
5. Amazon Instant Video
To be honest, Amazon lags behind Netflix at the moment so far as 4K content goes in most respects.
The main appeal of Amazon Instant as your primary 4K streaming service is its convenience. Not only does Amazon offer streaming and rental options, but it's included as part of an increasingly rewarding Amazon Prime program. As a total value package, it's a very appealing option.