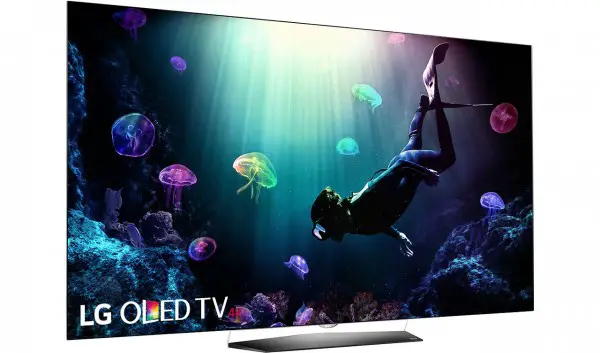 Like other stores Best Buy is offering some early Black Friday deals this month before November 25th. Their current online flyers reveal a bunch of discounts on electronics, but for this article let's take a look at some of the best deals we've found on 4k Ultra HD TVs. Isn't it time to upgrade?
We should mention 4k TVs come in two flavors: 4k Ultra HD (3840 × 2160) and 4k Ultra HD (3840 × 2160) with HDR (High Dynamic Range). 4k TVs with HDR generally cost a bit more than just 4k, but if you want to be on the cutting edge of home theater technology look for the HDR label in the models listed below.
For the sake of not being repetitive, each of the TVs listed display 2160p resolution, are Smart TVs (meaning, they connect to the internet and run apps like Netflix), and have diagonal sizes that are slightly less than the indicated class sizes. Our top picks of the deals, based on quality of TV and savings, are indicated by "*".
If you want to learn more about HDR, see this "What is HDR?" reference page or read "How to Stream 4k with HDR" article.
Best Buy Early Black Friday Deals on 4k TVs
Samsung 40″ LED Smart 4K Ultra HD TV – New
Model# – New UN40KU6290FXZASKU

$329

(List: $499)
Samsung 55″ LED Smart 4K Ultra HD TV
Model# UN55KU6500FXZASKU

$799

(List: $999)
Samsung 55″ LED Smart 4K Ultra HD TV w/HDR
Model# UN55KS8500FXZA

$1199

(List: $1499)
Samsung 65″ LED Smart 4k Ultra HD TV Curved w/HDR *
Model# UN65KS8500FXZASKU

$1,699

(List: $2199)
Samsung 65″ LED Smart 4k Ultra HD TV w/HDR *
Model# UN70KU6300FXZASKU

$1499

(List: $1999)
Sony 75″ LED Smart TV 4k Ultra HD TV w/HDR *
Model# XBR75X850D

$3299

(List: $2999)
LG 60″ LED Smart TV 4k Ultra HD TV – New
Model# 60UH6035

$799

(List: $999)
LG 65″ LED Smart TV 4k Ultra HD TV w/HDR
Model# 65UH7700

$1499

(List: $1699)
LG 65″ OLED Smart TV 4k Ultra HD TV w/HDR *
Model# OLED65B6P (or curved OLED65C6P)

$2999

(List: $4499)
LG 55″ OLED Smart TV 4k Ultra HD TV w/HDR *
Model# OLED55B6PSKU (or curved OLED55C6PSKU)

$1999

(List: $2799)
Vizio 65″ LED Smart TV 4k Ultra HD TV w/HDR
Model# E65U-D3 $899 (List: $999)