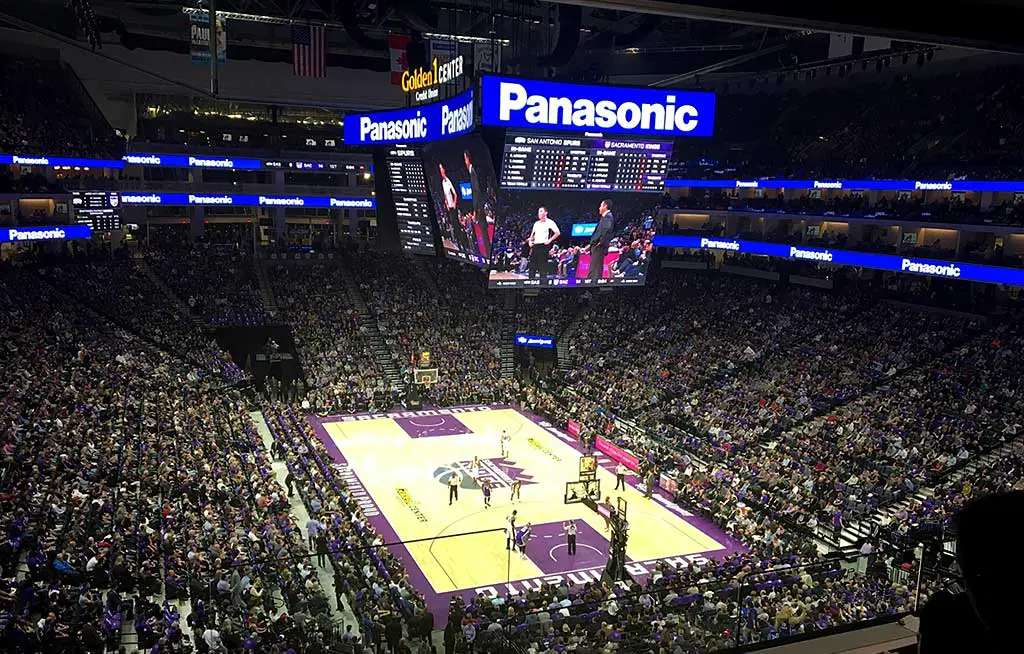 This 4k display probably won't fit in your living room, or many homes for that matter, but is the perfect size above the court at the Sacramento Kings' new Golden 1 Center. The giant, 24-foot tall video board displays 13,000 square feet of LED video with over 33 million individual LED pixels.
The display debuted at the Kings' season opener last night and is the NBA's first centerhung video board in 4k Ultra HD, and is seven-times larger than the board at their old Sleep Train Arena.
Refs certainly don't want to make any egregious mistakes on this court, as instant replays in 4k will be hard to miss on the giant displays. The refs may even start using the overhead boards to review plays, rather than the dinky monitors sitting on the scorer's table.
The new technology wasn't able to help the Kings open the season with a win though, as they lost to the San Antonio Spurs 102 to 94.