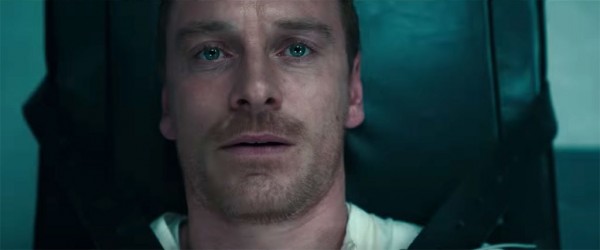 20th Century Fox has released the second official trailer for Assassin's Creed. The movie stars Michael Fassbender as Callum Lynch (Aguilar), the main character in the Assassin's Creed game franchise. Oscar-winning actors Jeremy Irons and Marion Cotillard also star in the film directed by Justin Kurzel (Macbeth).
The two-and-a-half minute trailer reveals more footage about former career criminal Lynch as he gets prepared to take on the Templar in the present day. Assassin's Creed will hit theaters in the US, including RealD 3D and Digital 3D cinemas, on December 21, 2016. The film is rated PG-13.
From 20th Century Fox:
Through a revolutionary technology that unlocks his genetic memories, Callum Lynch (Michael Fassbender) experiences the adventures of his ancestor, Aguilar, in 15th Century Spain. Callum discovers he is descended from a mysterious secret society, the Assassins, and amasses incredible knowledge and skills to take on the oppressive and powerful Templar organization in the present day.