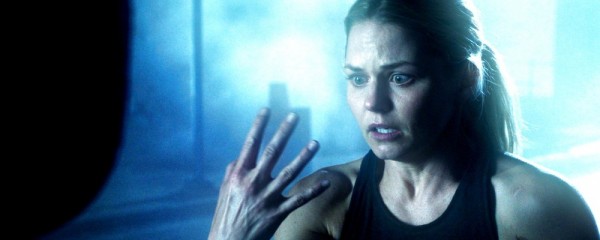 When I decided to binge Once Upon a Time on Netflix a few years ago, I quickly grew fond of the fairy tale, admittedly corny nature of the show. It was ultimately about what every good hero's journey is about—an orphan slowly discovering who she is, and finding a place she feels at home in, and people to call her family. A central theme of the show has also been the power and importance of true love, which comes, for Emma, in the tall, dark, and handsome form of Captain Hook. But what happens when the main character accomplishes all of these stepping stones?
Season 6 happens. In America's time honored tradition to milk a show until it is the last season of Lost, we see Once Upon A Time falling back on old, tired plotlines, and grasping at straws to find some way to keep the show standing on its increasingly shaky ground. Judging from episode one, we are in for a painfully droll season. From Regina's newly formed Evil Twin, to Emma not trusting Hook with her secrets again — two important plotlines to be featured in the show, the former strikes as ridiculous and the latter as annoying, and they combine together to create a magical soap opera, which is definitely not what fans started watching the show for. If I wanted to watch a glorified soap opera, I would just stream some old Grey's Anatomy episodes.
But let's also not forget that Rumple is having another son, who already hates him in some dreamscape version of Belle's future, because that hasn't been done before. Combine all these things together and it adds up to be the same old story time and time again. The actors and the fans deserve better storytelling than this.
The only saving grace for the show is the chemistry between Colin O'Donoghue and Jennifer Morrison, which, as we were reminded in this latest kissing scene, brilliantly bounces off the screen and breeds envy in every woman or man who just wants someone to look at them the way they look at each other. The strength and realness of their relationship, in an odd paradox for a show about fairy tales, is unlike any other show on television. In an endearing characteristic of the pair, they always seem to know when each other is lying, which makes me question why they writers keep using the same old tired plotline of them doing just that to each other.
When you have actors with such chemistry, and a relationship between these two characters that has taken a life of its own through their deep understanding of the relationship, it makes absolutely no sense to force them to do something the audience knows they just would not do. This has been a common crime for this show, and continues to be so. Emma has absolutely no reason to hide anything from Hook anymore, and making her do so is yet another detriment to this joke of a season premiere.
If Once Upon a Time doesn't want to go out like Lost the writers better come up with some less lazy ways of creating conflict. There should be an unwritten (or written) "Evil Twin" rule which states that any time a show that is't a soap opera introduces an evil twin, the writers need to simply pack their bags. No one wants to see the cast of Once Upon a Time struggle through low ratings and cancellations.
What do you think of the first episode? Let us know in the comments below!