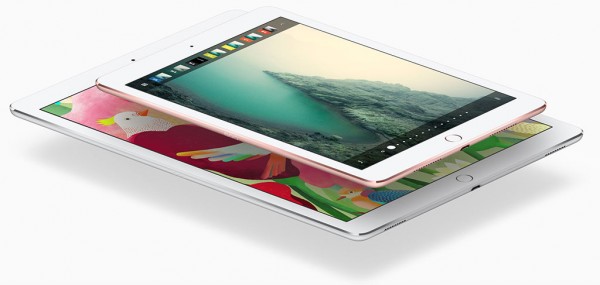 Apple will be launching a bunch of new additions to their lineup of desktops and laptops, as well as a new 5k monitor in partnership with LG, and upgrades to the software for iPad Pro, according to a Bloomberg report.
The new Mac products, some of which may release as early as October, may include a MacBook Air with multi-functional USB-C port technology. Apple's desktop model, the iMac, may get updated with optional graphics chips from Advanced Micro Devices Inc.
As reported earlier a thinner MacBook Pro with a flatter keyboard is expected to be unveiled, but more significant may be a new feature dubbed "Dynamic Function Row" that can be accessed via digital function key display above the keyboard. The technology will allow quicker access to a user's common applications and tasks.
Apple is apparently collaborating with LG to produce a new 5k resolution screen that may replace the 27-inch Thunderbolt display that was discontinued earlier this year.
And, according to sources there will also be software upgrades for the iPad and more OS support for the Apple Pencil. The upgrades may come with an update to the iOS operating system in the first or second half of 2017.
Although Apple will be holding their keynote in San Francisco on September 7th, the Mac updates aren't expected to be announced yet. Rather, Apple will focus on the new iPhone, a new Apple Watch with GPS tracking, and a new iOS 10 update.
Source: Bloomberg