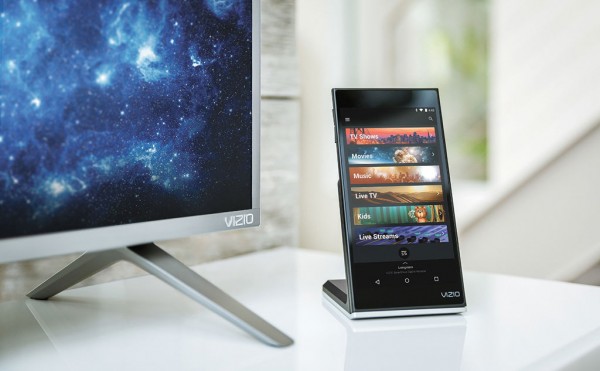 The latest update to the Vizio SmartCast software for Smart TVs has improved performance time with faster load times for content, browsing and search results, as well as adding the Quick Start mode over WiFi. But the company also promises Google Play integration is coming soon. The SmartCast software already includes built-in Chromecast, but will also soon provide access to Google's entire Movies & TV library.
Another recent update to the SmartCast app added an Android widget with power, play, pause and volume controls that work even when the user's Vizio SmartCast tablet remote or Android device is locked. And, new user interface design improvements let users adjust settings, navigate apps and access menus and playback controls.
The built-in Chromecast software within Vizio SmartCast allows users to access services such as Netflix, VUDU, Hulu, YouTube, HBO NOW to stream content to Vizio SmartCast devices.