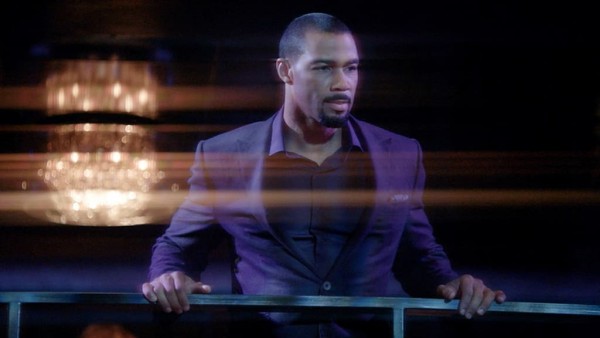 Every so often Comcast gives us a glimpse into their on-demand rankings, and this week they've revealed the top TV shows viewed during the week of August 8 through August 14. The MSO reports customers watched 70 million hours of content through Xfinity On Demand, with TV shows the most-watched category adding up to 28 million hours.
At the top of the Comcast list of most-watched TV shows on-demand during the reported period was episode 5 of Power starring Omari Hardwick as James 'Ghost' St. Patrick and Joseph Sikora as Tommy Egan.
Coming in second place was the tenth episode of OWN's Greenleaf titled "March to the Sea" starring Merle Dandridge. And, the third most-watch show on-demand was episode five of Ballers titled "Most Guys" starring Dwayne Johnson as retired NFL player Spencer Strassmore.
Comcast Most-Watched On-Demand TV Aug. 8 – Aug. 14, 2016
| | | |
| --- | --- | --- |
| Rank | Series | Network |
| 1 | Power (ep 5) | STARZ |
| 2 | Greenleaf (ep 10) | OWN |
| 3 | Ballers (ep 5) | HBO |
| 4 | Bachelor in Paradise (ep 2) | ABC |
| 5 | The Night Of (ep 6) | HBO |
| 6 | Animal Kingdom (ep 10) | TNT |
| 7 | Bachelor in Paradise (ep 3) | ABC |
| 8 | The Real Housewives of New Jersey (ep 5) | Bravo |
| 9 | Are You the One? (ep 8) | MTV |
| 10 | Hard Knocks: Los Angeles Rams (Premiere) | HBO |
Source: Comcast