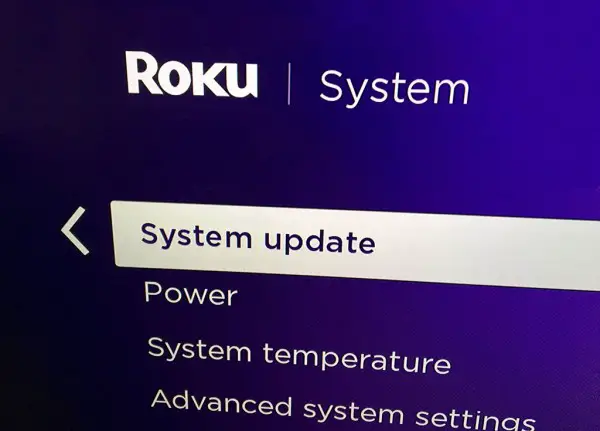 Here's how to fix a Roku 4 which has been set up to shut down after a period time to conserve energy.
But first, the scenario. The Roku 4 runs a bit hot, even while not in use, so those who are energy conscious (or concerned about damage to electronics due to overheating), can turn on a setting called "Auto power off" to shut down the Roku 4 after 30 minutes of no activity.
While this is a great idea and update from Roku developers, the system update that provided this option was faulty in that the Roku 4 would not start up from the remote control after shutdown. So, because the Roku 4 does not have an on/off button the only way to restart the device would be to unplug the AC cord then plug it back in. Lame.
But there's an easy fix to the bug or what could be called an oversight in the software. Update to the latest system!
Do this by navigating to Roku > System > System Update and install. The newest system update should fix the problem, so the next time the Roku 4 shuts down to conserve energy it will automatically start back up when the remote is pressed (no specific button key).
That's all!