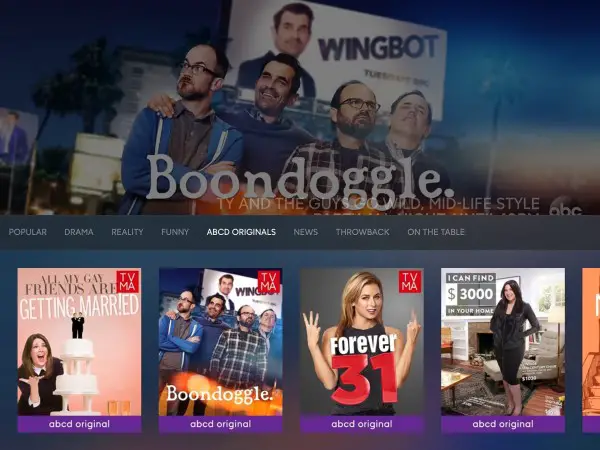 ABC has launched several new improvements and additions to their streaming video service. Perhaps the most ambitious is the launch of seven new digital series (40 more in development) that will be specific to the network's digital platforms including the ABC app and ABC.Go.com website.
Categorized under the brand ABCd, the new series come from the likes of Ty Burrell, Lliza Shlesinger, and Tastemade. ABC makes note that some of the ABCd content is for mature audiences only.
ABC is also bringing archived TV shows to the streaming platform. Among the 30 or so "Throwback" titles already available are popular shows such as "Ugly Betty," "Grey's Anatomy," and "General Hospital."
The ABC app does live-stream some ABC programming such as the NBA Finals and the Oscars, but the app must be authenticated by a TV service provider and is only available in select markets. DirecTV customers seem to have the most available access.
Along with the addition of new original digital services and access to 30 classic shows, ABC updated the the apps for Apple iOS devices with a new design with a better user experience in mind.