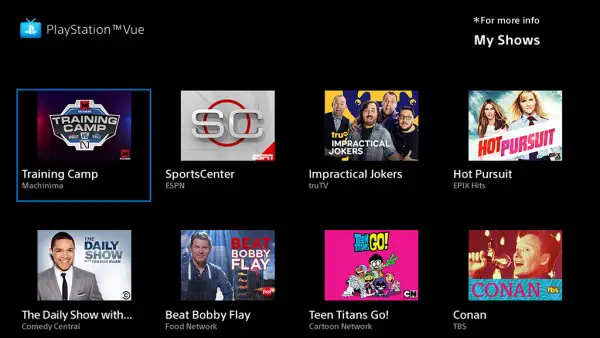 PlayStation Vue is Sony's internet TV service, offering live television channels via multiple devices such as PlayStation consoles, Fire TV, Chromecast, iPad and iPhone. Now, the service has launched an app for Roku players and Roku TV models in the US.
The new app for Roku delivers over 100 channels from the cloud-based service such as AMC, Cartoon Network, and ESPN. While the download is free, the app will require activation from current or new subscribers. Sony is offering a free trial for new Roku customers at www.psvue.com/plans.
Much like other internet TV products such as Sling TV, the over-the-top service doesn't require a long term contract or agreement. PlayStation Vue first launched in March, 2015, but has since grown to more availability nationwide.