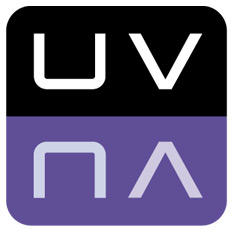 Most premium Digital HD movies will cost at least $9.99, with new releases priced at $14.99 and sometimes even $19.99. But what if you wanted to build your digital movie and TV show library for less money?
Welcome to digital reselling. Social websites, bulletin boards, and commerce websites are becoming more prolific as entrepreneurs sell not-yet-redeemed digital copy codes. You can find many of these sellers on social websites such as Facebook and Google Plus, where communities have emerged with names such as "$3 UV Digital Copy Codes" and "Ultraviolet Digital Movie Locker."
The communities include codes for UltraViolet, iTunes, Paramount Pictures, and Disney Movies Everywhere, among other digital redemption services.
One of our favorites is the $3 UV Digital Copy Codes," where community members can only post titles that cost $3 an under, or $6 and under for TV show seasons.
Payments are typically made through PayPal. And, don't be surprised if the seller requests a F&F (friends and family) transaction so there's no percentage taken out on their side of the deal.
The easiest way to make a transaction is when the seller is actually logged-in the social network, so the parties can request a Hangout (Google Plus) or Message (Facebook).
A couple tips when purchasing digital copy codes:
Do some quick research on the seller to be sure they have had previous transactions, communication with buyers, etc.
Be sure you are buying the resolution you want. Typically the listings indicate SD, HD, or HDX (Vudu)
There are lots of listings. Expand the topics by clicking "Read More" to see more titles. After opening several, do a Find (Command-F Mac, Control-F Windows) on the webpage to search for desired titles.
Redeem the code immediately upon purchasing from the seller. There have been times when the seller will accidentally try to sell the same code twice.
Often times the sellers will put a link to their own websites where they sell the codes. These tend to work fine

 

and often you'll find the titles you want easier.
Good luck building your digital movie library!