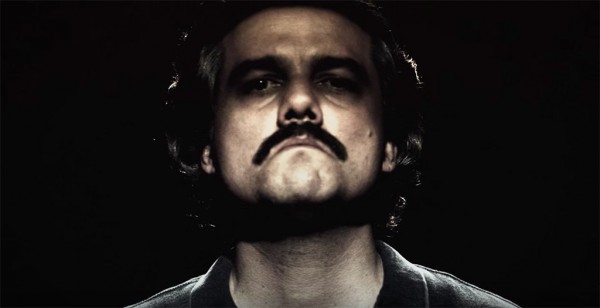 Netflix has released a teaser trailer for Season 2 of their original series Narcos, and with it the season's premiere date. Season 2 of the show will debut on Friday, Sep. 2 at 12.01am Pacific Time, with all ten episodes available to stream at-will.
The series stars Wagner Moura (Elysium), Boyd Holbrook (Gone Girl) and Pedro Pascal (Game of Thrones), chronicling the life of famous drug lord Pablo Escobar. The series was created by Carlo Bernard, Chris Brancato, and Doug Miro.
Narcos is a Netflix original that breaks ground in two important ways: 1. The series includes a good amount of native Spanish speaking that's translated in subtitles — a clear indication of Netflix's interest in reaching a wider, global audience; and 2. The original show is presented in 4k Ultra HD resolution (for TVs and internet that support it).
There isn't much to the teaser trailer except a look at Escobar played brilliantly by Wagner Moura. Hopefully, Netflix will release a full trailer for Season 2 soon.