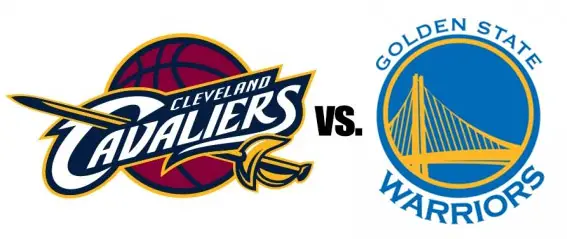 The NBA has finalized the schedule for the 2016 Finals between the Golden State Warriors and the Cleveland Cavaliers. Led by a barrage of 3-pointers from Golden State's Stephen Curry and Klay Thompson, the Warriors took control of Game 7 on their home court to head to the finals. The Cavaliers, after losing two games against an inexperienced but determined Toronto Raptors team, turned things around under the leadership of Lebron James to take the series 4-2.
The NBA Finals will begin on Thursday, June 2nd on ABC. Game times are 9:00 p.m. Eastern Time with the exception of Sunday night games that start at 8:00 p.m. ET. Those who want to live-stream the game over the internet can do so using the Watch ESPN website or app for Android and iOS mobile devices, Xbox One, and streaming media players such as Roku, Fire TV, Chromecast, Android TV, and Apple TV.
The WatchESPN app is free, but does require authentication with the username and password associated with a TV service provider.
2016 NBA Finals Schedule & Streaming Info
| Date | Game | Teams | Start Time (ET) | Broadcast | Live Stream |
| --- | --- | --- | --- | --- | --- |
| Thu. June 2 | Game 1 | CLE at GSW | 9:00 p.m. | ABC | Watch ESPN |
| Sun. June 5 | Game 2 | CLE at GSW | 8:00 p.m. | ABC | Watch ESPN |
| Wed. June 8 | Game 3 | GSW at CLE | 9:00 p.m. | ABC | Watch ESPN |
| Fri. June 10 | Game 4 | GSW at CLE | 9:00 p.m. | ABC | Watch ESPN |
| Mon. June 13 | Game 5* | CLE at GSW | 9:00 p.m. | ABC | Watch ESPN |
| Thu. June 16 | Game 6* | GSW at CLE | 9:00 p.m. | ABC | Watch ESPN |
| Sun. June 19 | Game 7* | CLE at GSW | 8:00 p.m. | ABC | Watch ESPN |
*If necessary