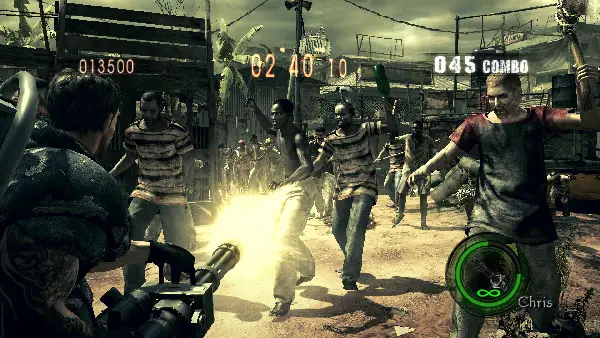 If you've been anxiously awaiting the arrival date for one of the definitive horror games of its generation to arrive on Xbox One and PlayStation 4, Capcom has revealed Resident Evil 5 (2009) will be available digitally on June 28th for $19.99.
Rather wait for the physical disc? Capcom will release editions in North America for both Xbox One and PS4 consoles a couple weeks later on July 12th.
Capcom made the announcement official via a blog post, although other publications noted a listing for the re-issued title on the company's website earlier.
Resident Evil 5 will be formatted in 1080p resolution with an increased frame rate (60fps ?), single-player and co-op modes, and the new mode "The Mercenaries United" that combines The Mercenaries and The Mercenaries Reunion modes.
Microsoft is already taking pre-orders for the digital edition on their website. The digital purchase includes the previously released DLC (Lost in Nightmares and Desperate Escape story expansions, Versus mode, extra figures and 4 costumes), and the previously PC-exclusive No Mercy mode.
Capcom re-released Resident Evil 6 for Xbox One and PS4 on March 29. Resident Evil 4 is expected sometime in the fall.