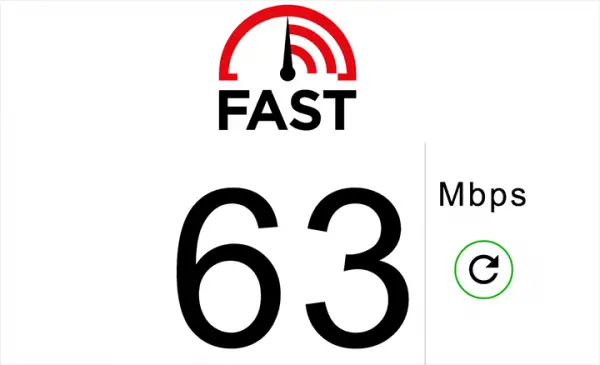 There are hundreds, if not thousands of legitimate internet speed testers out there, but sometimes knowing the websites are owned by reputable companies gives one peace of mind with the assumption their PC won't be infected with malware.
Netflix's newly-launched Fast.com might end up being one of the most trafficked speed testers out there, as demand for higher-quality video streams increases.
Fast.com automatically begins testing internet speed upon load of the website, but there's a refresh button if you'd like to test again. There are no ads, thankfully, except for a Netflix logo and option to compare to Ookla's SpeedTest.com — one of the most popular internet speed testers.
We compared the two and the results were pretty close, give or take a few megabits-per-second.
Other popular speed testers include Comcast's Xfinity Speed Test, AT&T's Internet Speed Test, and CNET's Internet Speed Test. But head on over to check out Fast.com, every else is.