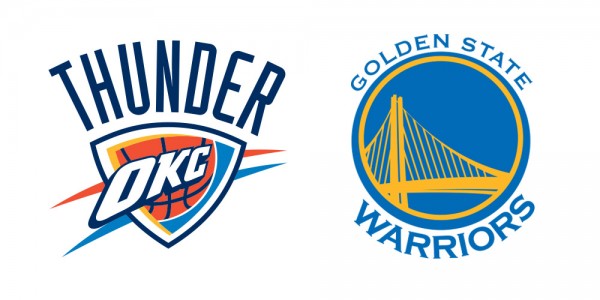 After a commanding win against the San Antonio Spurs on Thursday night, the Oklahoma City Thunder secured their spot in the 2016 Western Conference Finals that will begin Monday night against the Golden State Warriors.
The Thunder will head to California to face a 73-9 Warriors team, with Stephen Curry playing hot as ever in the post-season. OKC finished 55-27 for the regular season.
The entire Western Conference Finals will be broadcast exclusively on TNT, with streaming access from TNT Overtime on PCs and through the NBA App for smartphones and tablets.
NBA 2016 Western Conference Playoffs Schedule
| Date | Teams | Start Time (ET) | Broadcast | Live Stream |
| --- | --- | --- | --- | --- |
| May 16 | OKC at GSW | 9:00 p.m. | TNT | TNT Overtime |
| May 18 | OKC at GSW | 9:00 p.m. | TNT | TNT Overtime |
| May 22 | GSW at OKC | 8:00 p.m. | TNT | TNT Overtime |
| May 24 | GSW at OKC | 9:00 p.m. | TNT | TNT Overtime |
| May 26* | OKC at GSW | 9:00 p.m. | TNT | TNT Overtime |
| May 28* | GSW at OKC | 9:00 p.m. | TNT | TNT Overtime |
| May 30* | OKC at GSW | 9:00 p.m. | TNT | TNT Overtime |
*If necessary