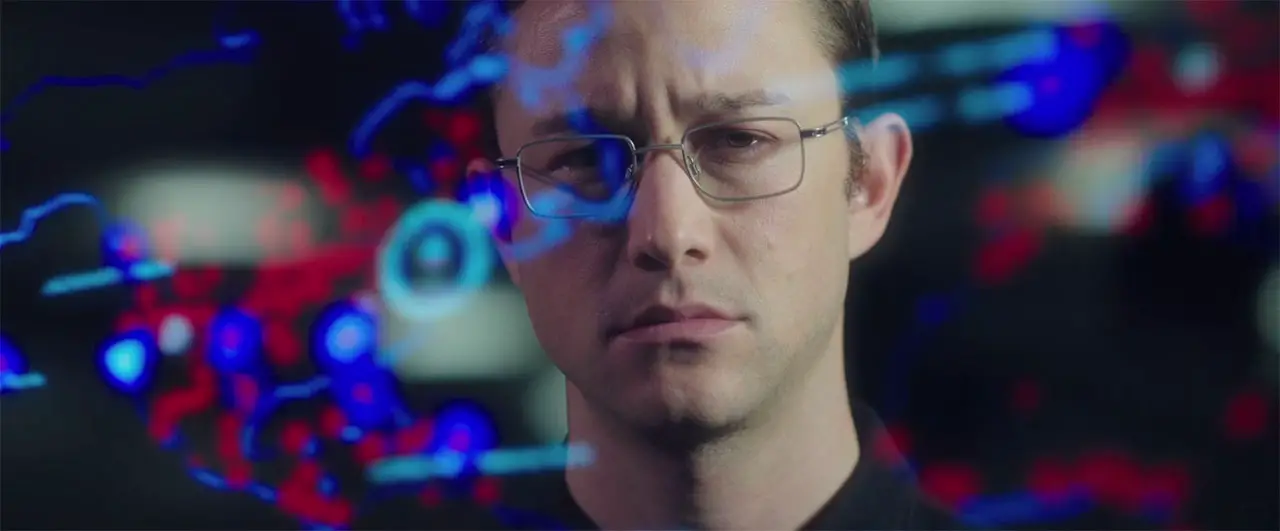 Open Road Films has released the first official trailer for the Oliver Stone-directed film Snowden. The movie focuses on former CIA agent Edward Snowden who leaked information about illegal surveillance activities by the National Security Administration.
Oliver Stone is no stranger to films based on controversial political topics, directing features such as JFK (1991) and Nixon (1995). One might predict the film will take a sympathetic approach to the Snowden story, as Stone was an outspoken supporter of WikiLeaks founder Julian Assange.
The screenplay for Snowden was written by Kieran Fitzgerald based on the book by Luke Harding. The film stars Shailene Woodley, Scott Eastwood, Zachary Quinto, and Nicolas Cage.
The first official trailer has had over 4 million views since releasing on the Open Roads YouTube channel on April 17th, not counting views on copycat YouTube channels.
Snowden will release to theaters in the US on September 16, 2016.
From Open Roads:
Academy Award-winning director Oliver Stone, who brought Platoon, Born on the Fourth of July, Wall Street and JFK to the big screen, tackles the most important and fascinating true story of the 21st century. Snowden, the politically-charged, pulse-pounding thriller starring Joseph Gordon-Levitt and Shailene Woodley, reveals the incredible untold personal story of Edward Snowden, the polarizing figure who exposed shocking illegal surveillance activities by the NSA and became one of the most wanted men in the world. He is considered a hero by some, and a traitor by others. No matter which you believe, the epic story of why he did it, who he left behind, and how he pulled it off makes for one of the most compelling films of the year.