Netflix's Chief Product Officer, Neil Hunt, posted a message to subscribers that promises more digital titles in High Dynamic Range (HDR). HDR provides a wider range of contrast, color (10 to 12-bit) and detail not seen in previous video standards, with visuals so real Hunt says you may have to "reach for your sunglasses."
In all, Netflix will bring over 100 hours of HDR content by August, and over 150 hours by the end of the year. The one-dozen announced titles with Dolby Vision and HDR will join the Netflix Original Marco Polo that's already available to watch in HDR on TVs that support the specification.
Among the programming with HDR  are A Series of Unfortunate Events, Chef's Table, The Ridiculous Six, Bloodline, Knights of Sidonia, The Do-Over, and the mini-series Hibana.
There are also more titles from Netflix's partnership with Marvel headed our way, including Marvel's Iron Fist, Marvel's Luke Cage, Marvel's The Defenders, and Marvel's Luke Cage, to join existing series Marvel's Daredevil and Marvel's Jessica Jones,
To see if a title is formatted with Dolby Vision, look for the little icon under the title name as in the Marco Polo description below.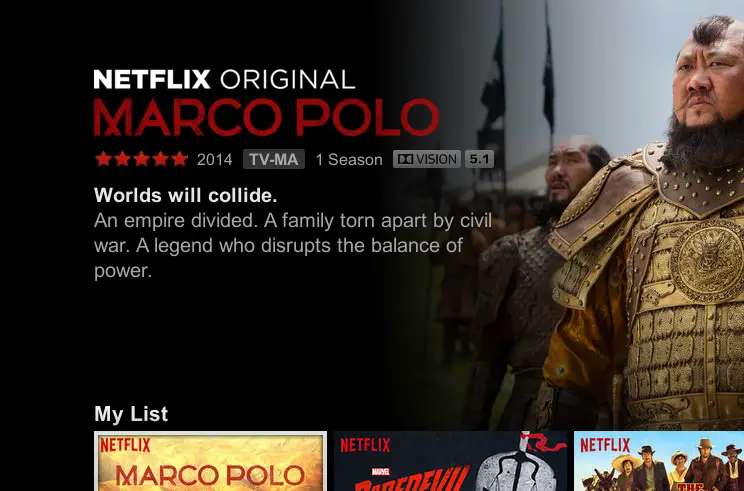 Source: Netflix