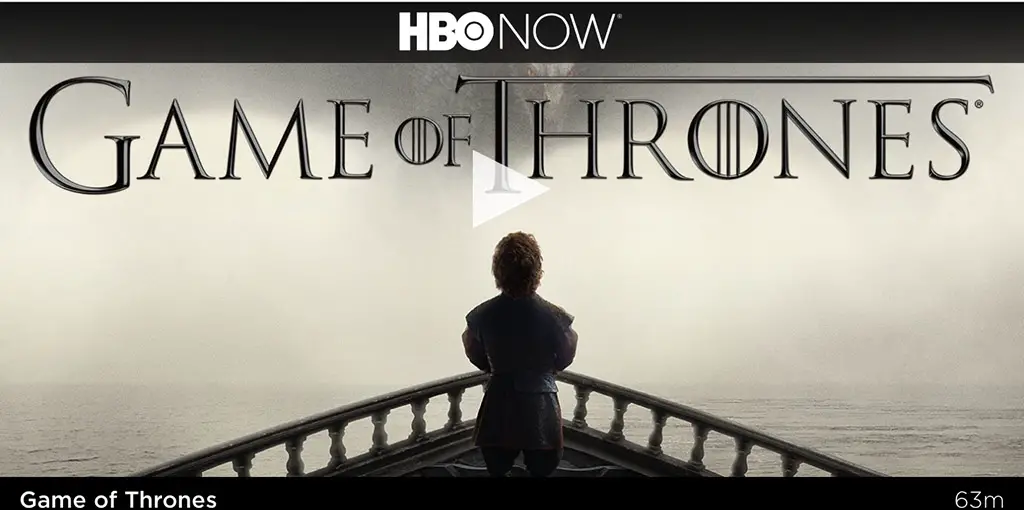 HBO is doing some promoting of the upcoming season of Game of Thrones by offering Episode 1 free-of-charge on HBO Now. The 61-minute first episode sets the stage for the network's flagship series that has become a worldwide phenomenon, introducing characters such as Eddard Stark, Robert Baratheon, and Daenerys Targaryen.
To watch the free episode you'll have to provide your birthday (GOT is for mature audiences) as well as an email address with which you can opt in or out of receiving promotional emails. Jump over to the Watch.HBO.com website to view (Safari browsers may have an issue with the video playback, but Chrome, FireFox, and Edge all seem to work fine).
HBO Now is HBO's over-the-top streaming service that let's anyone with internet service (whether home or out-of-home) view most of the HBO content offered through a TV service provider subscription. This includes live channels, originals, and on-demand programming for $14.99 per month.
The service launched in April 2015 for Apple TV and Cablevision and has since expanded to other streaming platforms including Roku, Amazon Fire devices, and Chromecast.