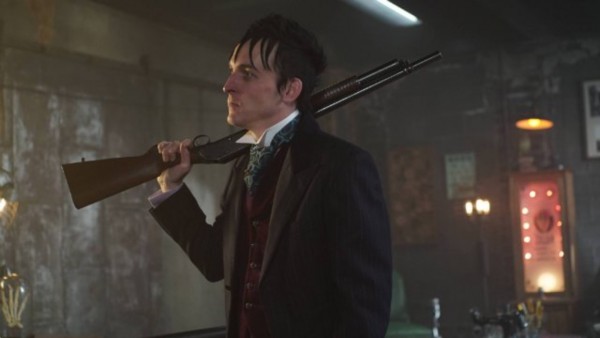 Fox Network has renewed the Monday night drama Gotham starring Ben McKenzie as James Gordon (Commissioner Gordon) and Robin Lord Taylor as Oswald Cobblepot (The Penguin). The last two episodes of Season 2 have yet to air, premiering on March 21st and March 28th this month.
Gotham centers on the period before Bruce Wayne emerges as the DC Comic superhero Batman, and in the current episodes we find a young Bruce making choices about revenge, and Oswald is treated at Arkham Asylum by Professor Strange. The show was created by Bruno Heller and is produced by Primrose Hill Productions, DC Comics, and Warner Bros. Television.
For the past two seasons, Bruno, Danny and John have masterfully honored the mythology of Gotham and brought it to life with depth, emotion and memorable high drama," said Fox Entertainment president David Madden.
Other DC Comics-based television series renewed for additional seasons include Arrow, Legends of Tomorrow, and The Flash.