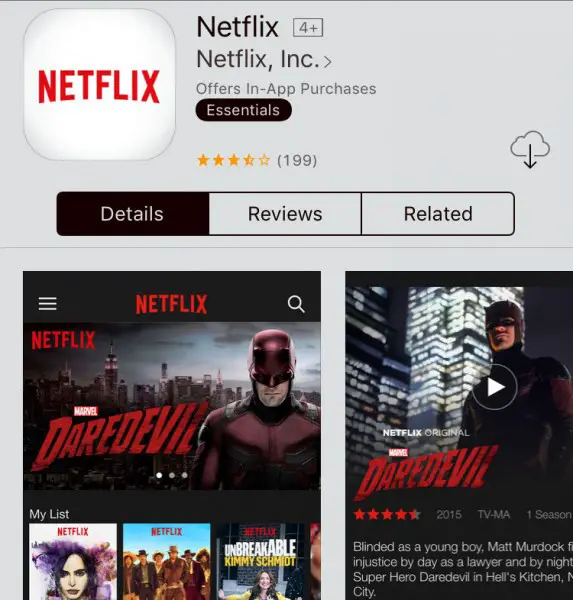 Netflix has issued an update to their app for iOS devices that does more than fix a few bugs.
The new Version 8.0.0 app has added 3D Touch for iPhone 6s and iPhone 6s Plus, allowing peek-and-pop gestures for titles that can now be easily launched or removed from lists without going to another screen.
The new iOS app has introduced Post-Play to iPhone, with the episode auto-play and recommendation features that have been available for a while on other devices and platforms.
Version 8.0.0 also updates the interface for iPad Pro tablets, with an enhanced layout for the Pro's giant 2732 x 2048 resolution screen.
On iPad only, Netflix has updated the interface for Kids.
And, the Netflix app now supports Arabic on Apple devices running iOS Version 9 or higher.
Get more Netflix news in our dedicated channel.