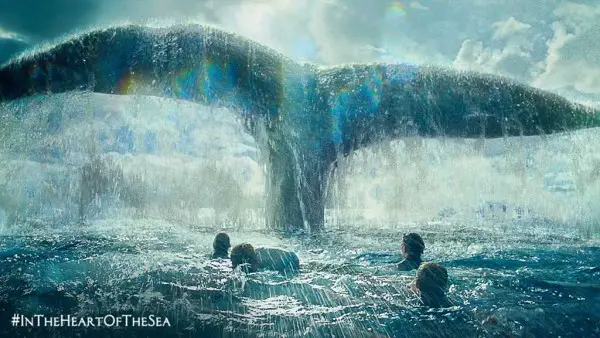 An interpretation of the epic tale of Moby Dick is told in the film In the Heart of the Sea that's now available in digital formats. While the Blu-ray Disc edition won't release for another two weeks, the film can be purchased in Digital HD ($14.99) or UHD ($29.99) from Vudu.
Vudu is the only service currently offering In the Heart of the Sea in 4k UHD, adding to a short but selective list of that includes Black Mass, Mad Max: Fury Road, and Man of Steel among about 30 other feature films. Vudu's UHD format is also coded with Dolby Vision and Dolby Atmos specifications, both of which still have limited hardware and software support. (See below for more info.)
It seems fitting that Vudu is ahead of other services in offering films in UHD. The company offered 1080p video with their HDX format long before other services were offering Full HD, a higher quality format that is noticeably better than 720p on larger TV sets.
Competing video services from Amazon, Apple, Google and others aren't offering UHD titles yet, although Sony has a limited library of 4k titles that are exclusive to Sony Bravia 4k TVs.
How can you watch Vudu UHD titles?
Vudu UHD is supported on the Roku 4 and select VIZIO P-Series and M-Series 4K HDTVs. Dolby Vision HDR playback is only supported on VIZIO Reference Series HDTVs. And, Dolby Atmos requires Atmos-enabled hardware.
Vudu suggests at least 11 Mbps for viewing UHD movies.
Here's a list of 4k UHD movies on Vudu. Get more Vudu news on our dedicated channel.