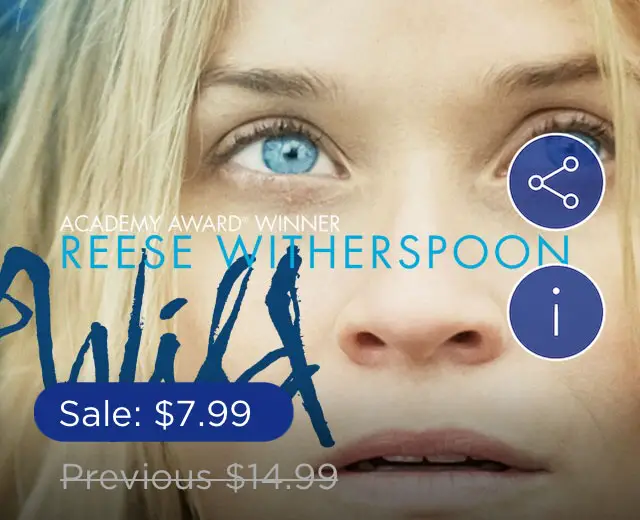 Fox Digital Entertainment is offering a digital deal today on the Oscar-nominated film Wild starring Reese Witherspoon. 20th Century Fox's Wild in Digital HD typically sells for $14.99 on Apple iTunes, making this a $7 discount for today only.
Wild has a total run time of one hour and fifty-five minutes, and the digital purchase includes iTunes Extras with a special look at the making of the best-selling story.
The Full HD (1080p) file from iTunes is a 4.18GB download, while the smaller 4.3GB version (in 720p) can be streamed or downloaded. English audio is offered in Dolby 5.1, or in stereo with French and Spanish subtitles.
Keep in mind iTunes is running on Eastern Time, so Midnight ET is when the deal expires.
Note: This deal has expired, but check out other featured deals.]