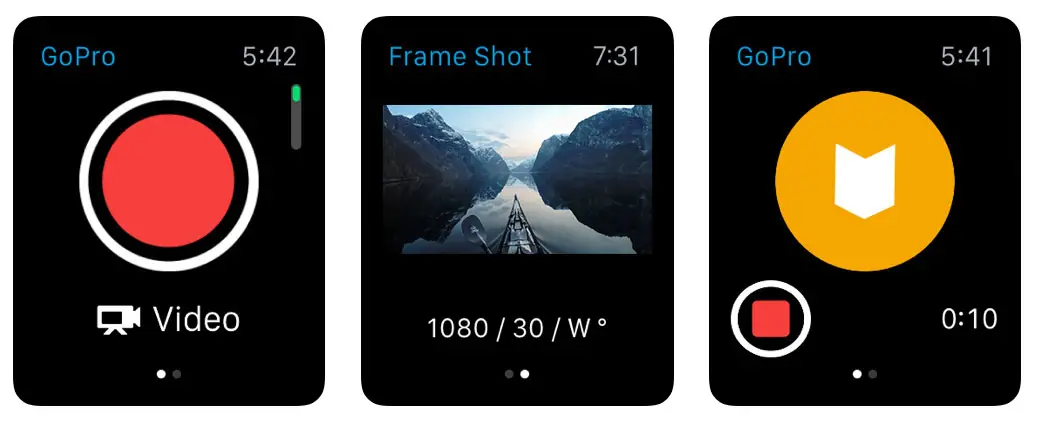 Ever wished you could control your GoPro with the Apple Watch? The latest update to the GoPro app for iOS devices now allows users to control the camera, preview shots, and add HiLight tags all from the Apple Watch. However, control with Apple Watch is limited to select shooting modes including Video, Photo, Burst Photo, and Time Lapse Photo.
In addition, the GoPro apps for both iOS and Android devices have been updated to pull high-quality still images from videos to share easily on Instagram, Facebook, and other social media platforms.
Another improvement to the app includes the ability to filter content to display only photos, videos, HiLights, or clips — making it quicker to find content to view, edit or share.
There are quite a few known issues with the app for iOS, though. One is that occasionally the date-created meta data may be incorrect for some media on the camera. Another issue is that grabbing a photo can take a long time on some GoPro cameras (namely the HERO2 and HERO3). And, some video formats cannot be previewed on iPhone 4s, iPhone 5, and iPhone 5C.
Viewing 4k content from GoPro on iPhones is also still problematic, even though iPhone 6s supports it. Unfortunately, the video formats are different so downloading and taking clips of 4k video from the GoPro on iPhone won't work.
Check the full the description of the GoPro app on iTunes for more information.