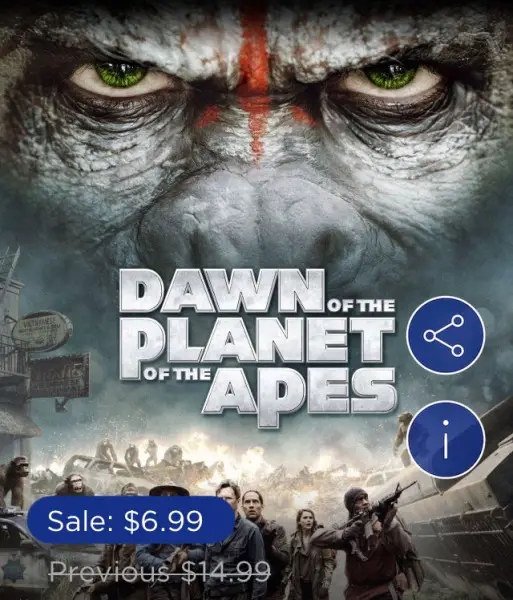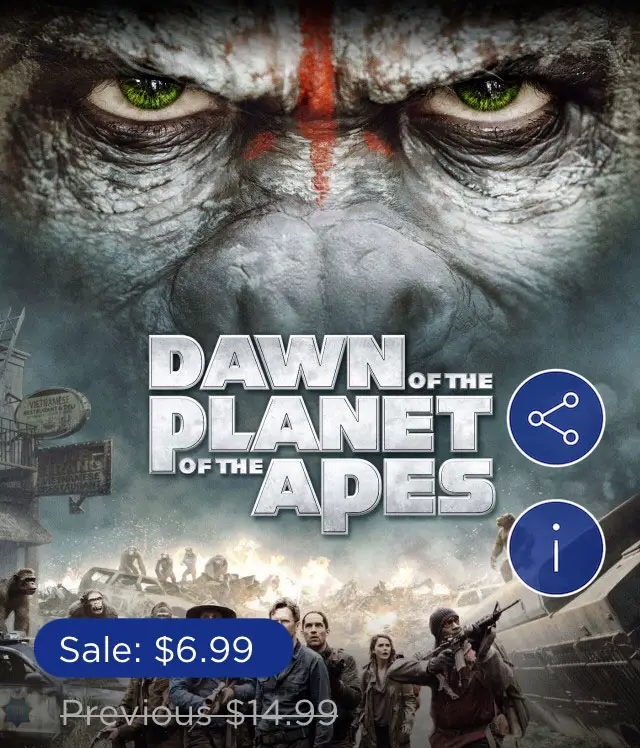 Fox Digital Entertainment is offering a Digital HD copy of the 2014 film Dawn of the Planet of the Apes for $6.99 from Apple iTunes. The movie typically sells for $14.99 on iTunes and Amazon Instant Video ($12.99 on Google Play), and includes iTunes Extras with almost two hours of extras about the making of the film.
This isn't as much of a deal as other iTunes specials we've told you about, but still $7 is a great price for a high-definition digital copy in either 720p or 1080p.
The sale is only good through today, December 11th. However, keep in mind iTunes runs on Eastern Time so Midnight ET is when the deal expires.
The Full HD 1080p (5.56GB) version of Dawn of the Planet of the Apes from iTunes can be downloaded, while the smaller 720p version (4.76GB) can be streamed or downloaded to supporting devices.
Dawn of the Planet of the Apes was directed by Matt Reeves and stars Gary Oldman, Jason Clarke, Keri Russell and Andy Serkis.
[Note: This has expired but check out other featured deals!