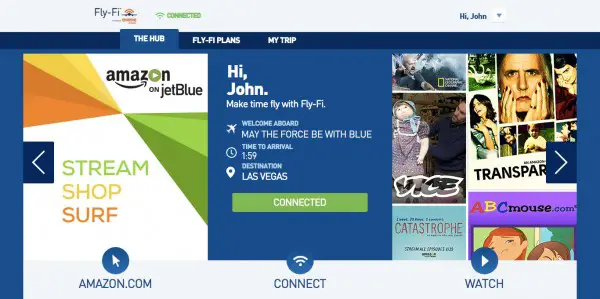 Over the weekend you may have seen some media coverage about JetBlue and Amazon partnering to bring free movies and TV shows to passengers. The new service is available only to Amazon Prime members, and comes via JetBlue's Fly-Fi broadband satellite internet service installed on over 150 airplanes.
Non-Prime members, however, can still take advantage of JetBlue's DirecTV service, SiriusXM satellite radio, and free Fly-Fi internet service.
JetBlue has already installed Fly-Fi on their entire fleet of Airbus A320 and A321 aircraft, and have started installation their Embraer 190 fleet. The airline hopes to complete installation by the end of next year (2016).
Amazon Prime members who want to be sure to have the best quality and interruption-free viewing of TV shows and videos can also pre-download titles to tablets and other devices for viewing later. Here's how to do it.
Amazon's biggest competitor, Netflix, allows streaming on some Virgin American flights. However, the company has yet to allow downloads of titles for viewing offline.
Source: JetBlue