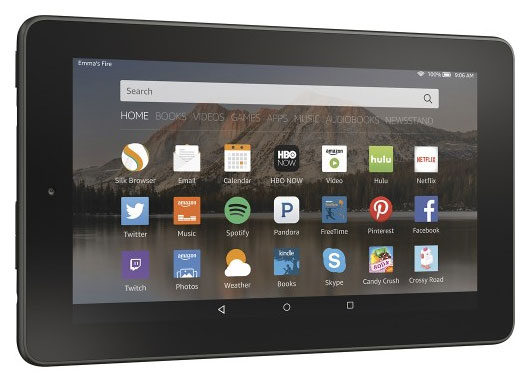 Best Buy was selling the $49 Amazon Fire tablet yesterday online for $34.99, a doorbuster deal offered by the company early Thanksgiving for Black Friday. But the tablet was sold-out quickly online, and is now only available in select stores that still have the tablet in stock. Best Buy's website no longer says "Sold Out," rather, the Shipping option is flagged "Not Available."
The entry-level Fire tablet can be found in-stock at physical stores though. Customers need to either sign-in to see local availability or enter a zip code. Then, the option for local pickup should be available. Best Buy also has other Fire tablets on sale including the Amazon Fire HD 6″ 8GB for $69.99 (List $99), Amazon Fire HD 6″ 16GB for $89.99 (List $119.99) — although that particular model is also sold out online.
Amazon's $49 fire tablet was released early September, and for the money offers quite a few features including 1024 x 600 (171 ppi), quad-core processing (up to 1.3 GHz), and expandable storage up to 128 GB (8GB internal).
The tablet is currently on sale at Amazon for $34.99, but won't be in-stock until Dec. 14. You can read a comparison of the $49 Fire to the $229 Fire tablet here.