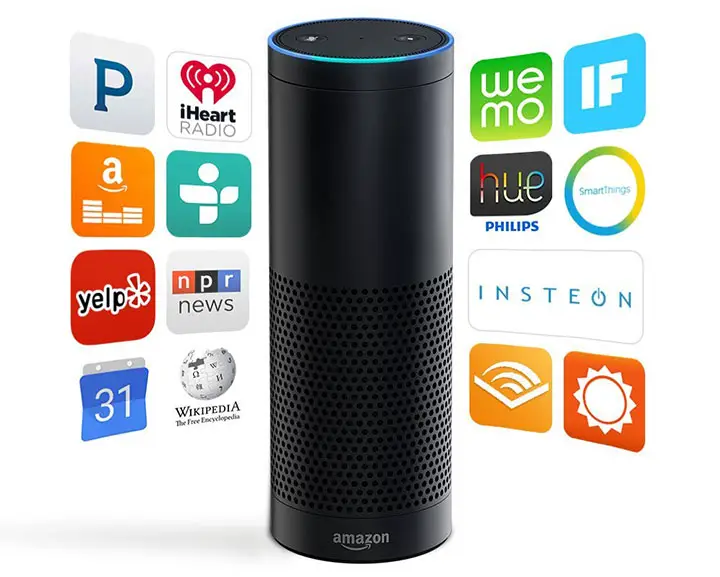 Amazon has revealed more electronics deals for Cyber Monday, starting on Saturday, November 28th, as well as 10 Deals of the Day on Cyber Monday. The list includes discounts on Amazon devices and services, 4k and HD TVs, laptops, headphones, and more.
A few deals that stick out include the Amazon Echo voice-activated system for $149 ($30 off the regular price of $179), $25 off the Amazon Fire TV streaming media player (List: $99), and the Fire Kids Edition for $84.99 (List: $99).
Amazon will also offer $100 off Philips Fidelio noise-cancelling headphones (List $299), $200 off Intel-powered Lenovo 2-in1 laptops, and a VIZIO 54" 5.1 Home Theater Sound Bar for less than $300.
Electronics:
Amazon Echo, $149
Kindle Paperwhite, $99.99
$30 off Kindle and Kindle for Kids Bundle
Fire Kids Edition, $84.99
$25 off Amazon Fire TV
Amazon Cloud Drive – one year of Unlimited Photo storage, $1
Amazon Cloud Drive – one year of Unlimited Everything storage, $5
LG Electronics 60" 1080p TV, less than $700
Top-selling 48" 4K TV Home Theater Bundle, less than $600
VIZIO 54" 5.1 Home Theater Sound Bar, less than $300
60% off MEE audio Sport-Fi M6 Noise-Isolating In-Ear Headphones
$100 off Philips Fidelio Noise-Cancelling Headphones
Save $100 or more on select LED and curved monitors from Samsung
Save $200 on Intel-powered Lenovo 2-in1 laptop
Save 25% on top-rated HD action camera
Save $40 on Motorola Moto 360 Smartwatch
Save $35 on Sony SmartBand 2
Save 30% on Mira Wellness and Activity Bracelet, available through the new Amazon Launchpad program for startups
Save $20 on Pencil by FiftyThree, available through the new Amazon Launchpad program for startups