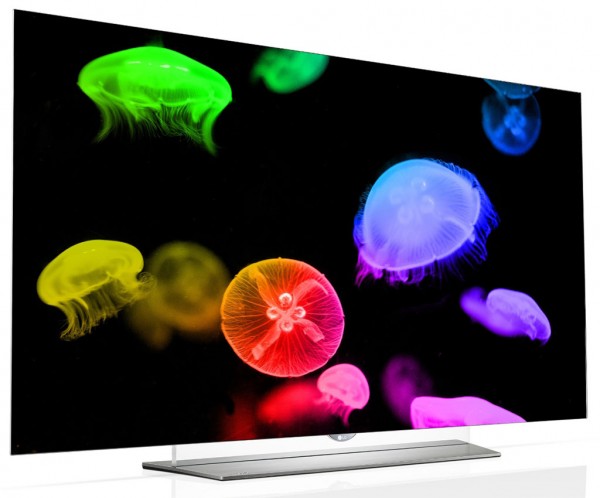 Amazon has launched early Black Friday Deals and among the supposedly discounted items for the event are three OLED TVs from LG. If you've seen an OLED TV in action you may already know why these displays are highly coveted: deep black levels, high contrast (infinite in that pixels can be turned off), realistic colors, thin and lightweight design, and more efficiency than LEDs.
But OLEDs tend to be more expensive than LED sets that make up most of the available HD and Ultra HD TV models from retailers. For example, a 55-inch LG OLED 1080p TV from LG lists for $2,499, while a 55-inch LED TV lists for $999.
We dug through Amazon's early Black Friday deals and found three OLED TVs listed. The first is the LG 55-inch EG9100 1080p Curved OLED TV on sale for $1,997 — that's about $500 off the list price of $2,499.
The other two models we found are 4k Ultra HD OLED TVs. Both the 55-inch flat screen LG EF9500 and 55-inch curved screen EG9600 are offered for $2,997, about $1,000 less than the list prices of $3,999.
All of the LG TVs mentioned above are 2015 models and come with LG's webOS 2.0 Smart TV platform.
There are several more LG OLED models that are discounted but not listed under the early Black Friday deals.