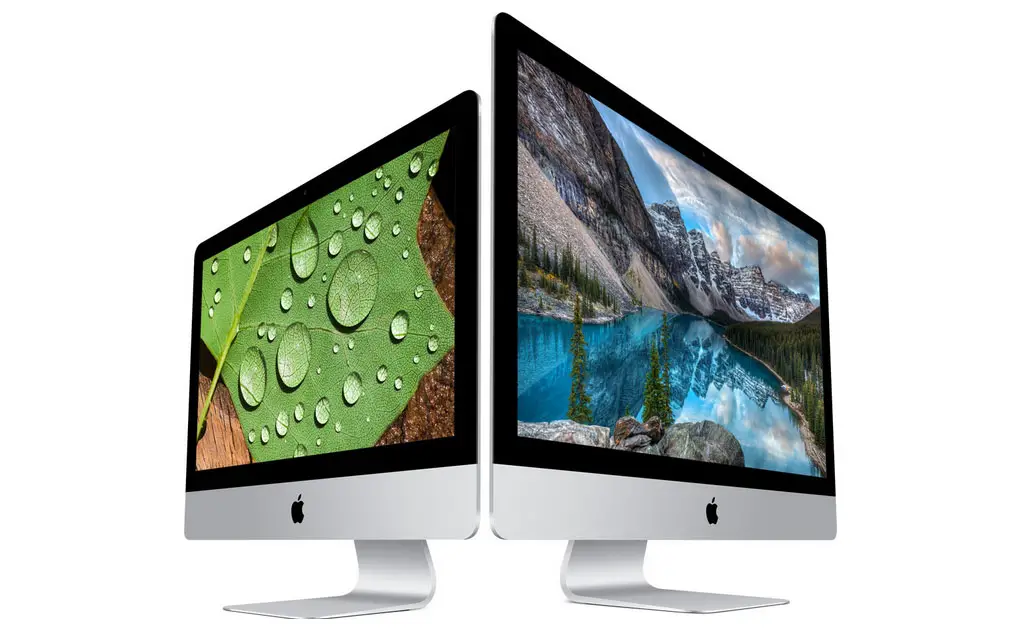 Today, Apple announced upgrades to 21.5-inch and 27-inch iMac displays that provide a wider gamut of color and image quality. For the first time, the 21.5-inch iMac now features a model with a Retina 4k display, providing a resolution of 4096 x 2304 and 9.4 million pixels.
The larger 27-inch iMac now includes a Retina 5k display on every model, with 5120‑by‑2880 resolution and 14.7 million pixels of detail.
On the processing side, the new iMacs have been upgraded with faster processors and graphics cards with up to 3.7 teraflops of graphics computing power and up to 4.0GHz quad-core i7 processing.
The 21.5-inch features a fifth-generation Intel Core processor with Intel Iris Pro Graphics, while the 27-inch boasts a sixth-generation Intel Core processor and the latest AMD high-performance graphics.
The Apple iMacs also include Magic Keyboard, Magic Mouse 2, and Magic Trackpad 2 input devices. And, all new iMacs include two Thunderbolt 2 ports.
How much are the upgraded iMacs?
The 27-inch iMac with Retina 5K display comes in three options with base prices of $1,799, $1,999 and $2,299.
The 21.5-inch iMac is available in three models starting at $1,099 and $1,299 and $1,499 (with a Retina 4K display).