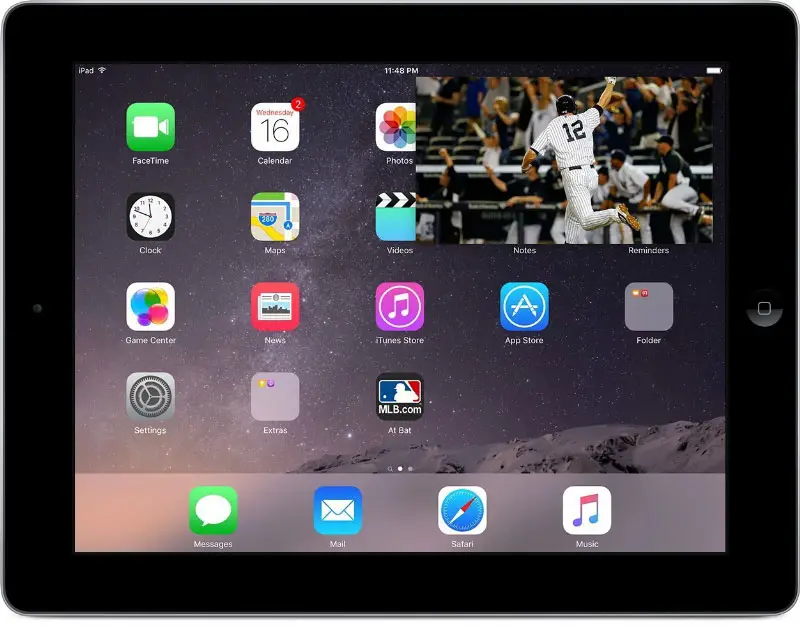 The MLB.com At Bat app for iPad has a nice added feature in the latest update released this month. Version 8.5.0 of the app can now live-streams games in a picture-in-picture window while you work on other things. Streaming includes games and highlights from MLB.TV, the MLB.TV Game of the Day, and daily on-demand content.
This is the first time the feature has been made available on a mobile device, and hopefully support for Android tablets will come sooner than later. The PIP feature may not make sense for smartphones, given the smaller screen sizes. But some phones, like the 7″ Samsung Galaxy W may have enough room to accommodate the second window.
Unfortunately, the PIP feature for iPad will only work on certain models.
MLB Advanced Media also promises At Bat will support for watchOS2 when made available. And, expect another update to the MLB.com At Bat app for Android and iOS entering the MLB postseason.
The MLB.com At Bat was also recently updated to support Ford Sync 3.0, as well as other new features.