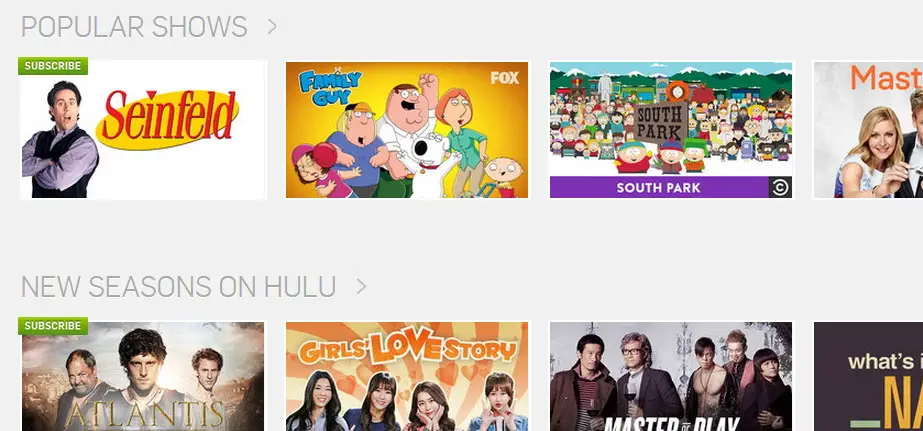 When I first signed up for Hulu's service it came as a bit of a shock that even though I was paying for the service I was still forced to watch commercials. This seemed contrary to other streaming services such as Netflix and Amazon Instant Video that cost about the same but remove all advertising.
Now, as The Wall Street Journal hinted at earlier this summer, the service has added a commercial-free option for $11.99 per month. The new price is $4 more than Hulu's basic $7.99 subscription rate that includes all-access to content but with limited ad breaks.
There are a few stipulations though, as one might imagine with securing streaming distribution rights for so many TV shows. Several titles will insert an advertisement at the beginning and end of each episode. Those shows include Grey's Anatomy, Once Upon a Time, Marvel's Agent of S.H.I.E.L.D., Scandal, New Girl, Grimm, and How to Get Away with Murder.
Hulu access can be a bit confusing to first comers; what is Hulu and what is Hulu Plus? And, what's interesting is that while Android and PC users with subscriptions can access a limited amount of content on Hulu (albeit with advertising), no content is accessible via the app for iPhones and iPads, or app channels via streaming devices such as Roku and Apple TV.
Hulu programming (including recent and past season shows) comes from ABC, Comedy Central, The CW, FOX, NBC, MTV and Univision among other content partners.
Content from Hulu's platform streams at a maximum resolution of 720p HD.