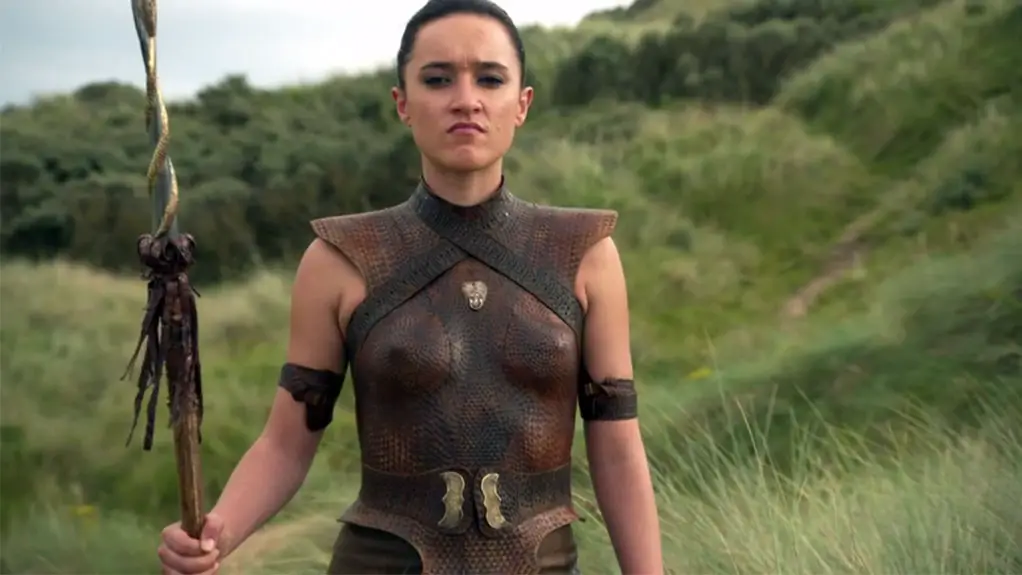 The entire fifth season of Game of Thrones will be available digitally on August 31st, but HBO has released a new, two-minute production featurette titled "Game of Thrones, Season 5: The Weapons of Dorne."
The featurette is available to view free-of-charge on popular digital platforms such as Google Play, Amazon Instant Video, Vudu,
In the featurette, Game of Thrones weapons master Tommy Dunne gives viewers a close-up look at the custom weapons created for Prince Oberyn Martell's Sand Snakes and other Dorne characters.
Other featurettes are available to view for free before the release of Season 5, including "Season 5: Invitation to the Set," "Season 5: Set Design," and the "Season 5: Trailer."
With the purchase of the full season, customers will also get the featurettes "Season 5: Poisons of Westeros" and "Season 5: A Day in the Life."
The featurettes will play in HD on most devices, but some services, including Google Play, only play the featurettes in SD on PCs. To view the featurettes, you'll need to have an account and add the titles to your cart.
Be sure to return to HD Report for more news on digital content and free TV previews.